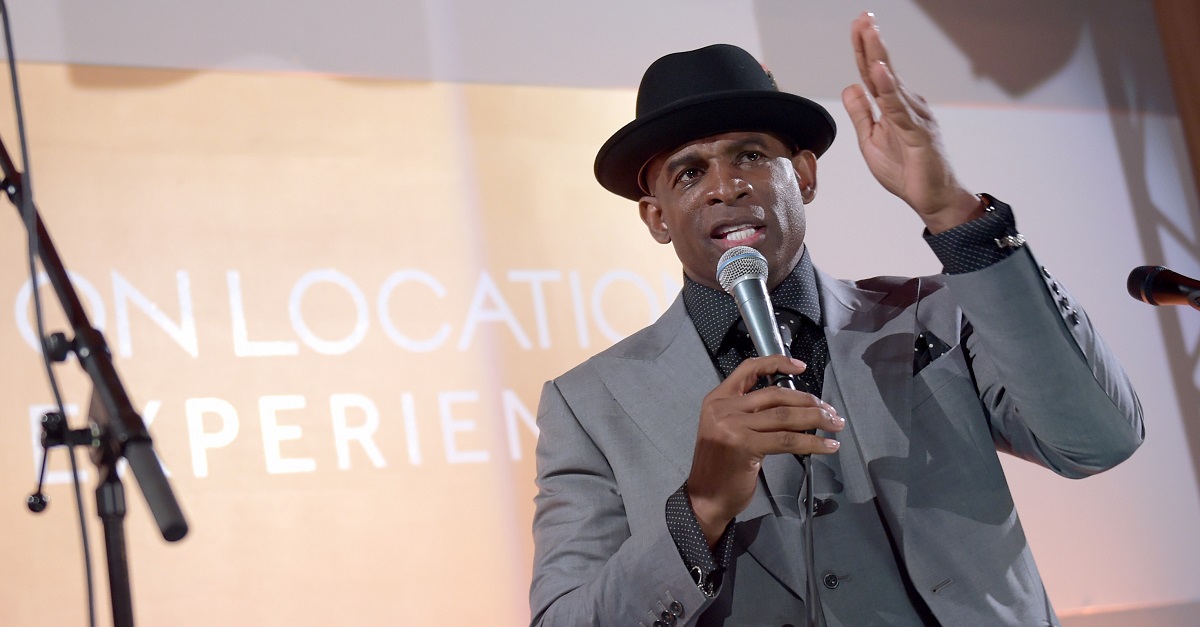 Marcus Ingram/Getty Images for On Location Experiences
HOUSTON, TX - FEBRUARY 05: Former NFL player Deion Sanders at On Location Experiences' Super Bowl LI Pre-Game Events at NRG on February 5, 2017 in Houston, Texas. (Photo by Marcus Ingram/Getty Images for On Location Experiences )
Deion Sanders knows a great player when he sees one having been an 8-time Pro Bowler and a former NFL Defensive Player of the Year. He also played with some all-time greats in Emmitt Smith and Troy Aikman so when he gives his opinion on who he believes should be the MVP of the league, you have to think he knows what he's talking about. And he doesn't believe that Carson Wentz or Tom Brady should win the award this year and he actually believes a rookie should be in the running for it.
Sanders was on NFL Network's GameDay Prime and talked about New Orleans Saints rookie running back Alvin Kamara's emergence as a legitimate MVP candidate this season. (Via 247Sports):
"First of all, this kid is not just the rookie of the year, this kid should be in the running for MVP. This kid is a straight-up game-changer. He's hitting the NFL with stuff we haven't seen out of the backfield since Teezy, man."
Fellow Hall of Famer LaDainian Tomlinson was also on the Kamara hype train as he said that he should be the offensive player of the year at least. Kamara led the league in yards per rushing attempting at 6.1 and had 13 touchdowns on the season with five of them being of the reception variety. He also finished with over 1,500 yards from scrimmage and actually made NFL history as they became the first teammates to have 1,500 scrimmage yards apiece in the same season.