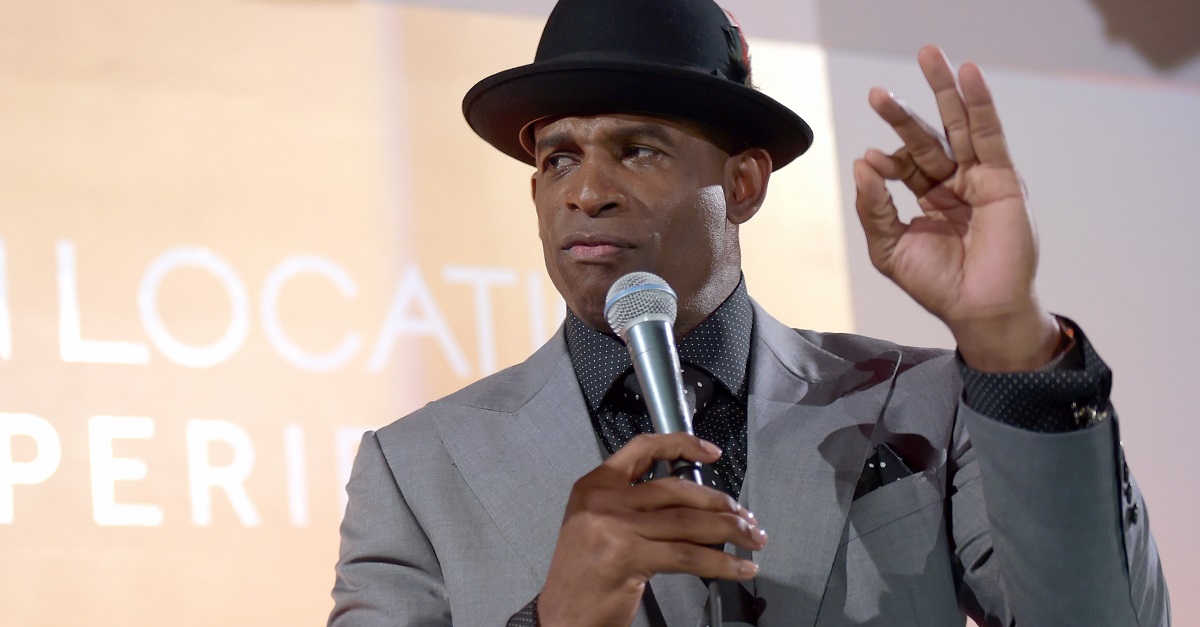 Marcus Ingram/Getty Images for On Location Experiences
HOUSTON, TX - FEBRUARY 05: Former NFL player Deion Sanders at On Location Experiences' Super Bowl LI Pre-Game Events at NRG on February 5, 2017 in Houston, Texas. (Photo by Marcus Ingram/Getty Images for On Location Experiences )
Deion Sanders is on the short list when it comes to any discussion of the best cornerbacks in the history of the NFL. Beyond that, "Prime Time" brought an incredibly magnetic personality to the table and Sanders was tremendous in the return game, while occasionally using his mind-blowing speed on the offensive side of the ball.
That versatility will serve the Hall of Famer well in his latest reported venture, as FootballScoop.com brings word that Sanders will take over as the offensive coordinator at Trinity-Christian High School in Texas.
Deion Sanders ? yes, that Deion Sanders ? has been hired as offensive coordinator. Sanders?s sons Shilo and Shedeur are players on the Trinity team; Shilo is a junior defensive back with multiple FBS offers and Shedeur is a freshman quarterback that is expected to start this fall. Former Cowboys running back Aveion Cason is the new head coach at Trinity.
Because his family is involved, this is a bit less crazy than you might think, even with Sanders' commitments as a television analyst. This isn't the first time that a high-profile former player has contributed to a high school coaching staff, though it is admittedly intriguing to consider "Neon Deion" with a headset on drawing up plays for prep stars.
At any rate, Sanders is back into the on-field game, just at a much lower level.