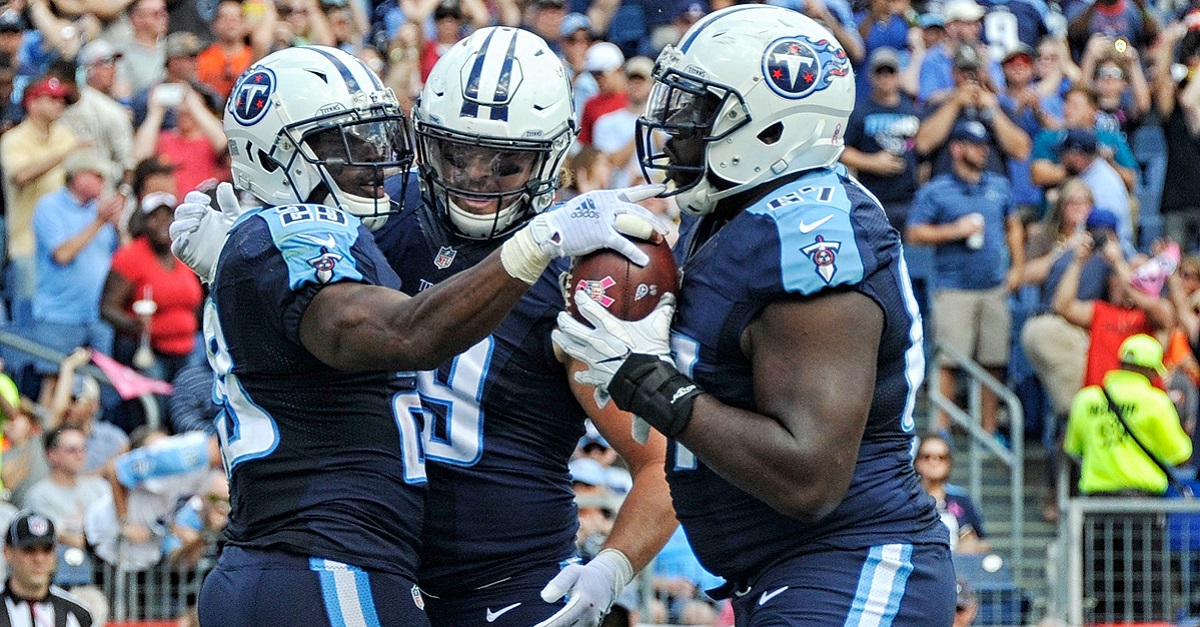 Frederick Breedon/Getty Images
NASHVILLE, TN - OCTOBER 16: DeMarco Murray #29 of the Tennessee Titans hands the ball to teammate Quinton Spain #67 after scoring a touchdown against the Cleveland Browns during the second half at Nissan Stadium on October 16, 2016 in Nashville, Tennessee. (Photo by Frederick Breedon/Getty Images)
Just three weeks ago, the Tennessee Titans appeared to be in fantastic position when it came to the AFC playoff picture. At 8-4, Mike Mularkey's team was seemingly in the driver's seat for a Wild Card selection at the very least but, since then, the wheels have careened off the wagon in Nashville to the tune of a three-game losing streak.
On the bright side, the Titans are still very much alive with a Week 17 showdown against the Jacksonville Jaguars looming, but it appears for all the world as if Tennessee will navigate that match-up without three-time Pro Bowl running back DeMarco Murray. The talented ball-carrier left Sunday's loss to the Rams in the fourth quarter with an injury and is now considered to be a "long-shot" to play against the Jags.
An LCL sprain would not be the most damaging long-term injury but, in the same breath, Tennessee's season comes down to a must-win in the finale. MRI results are expected on Monday but, in the meantime, fans of the Titans should probably prepare for a steady diet of former Alabama standout Derrick Henry at the running back position on Sunday. If nothing else, that would be a hit to depth for Tennessee and, with one game meaning everything, it isn't the best position for the underdogs.