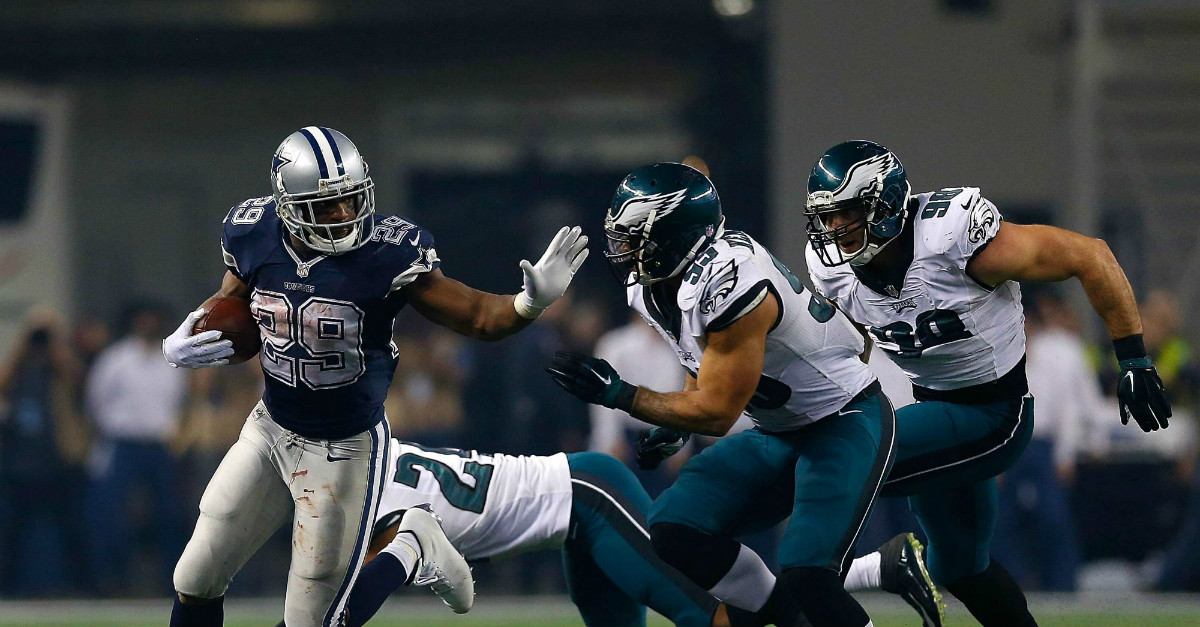 New Philadelphia Eagles running back DeMarco Murray thinks the Dallas Cowboys made the best decision for themselves in allowing the 2014 rushing champion to leave the team.
"It was definitely a difficult process, and this is my first time ever experiencing free agency really understanding the business aspect of the NFL and it's a great business to be a part of. And, like I said, it was all business. There was no hard feelings," Murray told ESPN Radio's "Mike and Mike" on Thursday.

On March 12, Murray signed a five-year, $42 million deal with the NFC East rivals replacing star running back LeSean McCoy who went to the Buffalo Bills earlier in the off-season.
Cowboys COO Stephen Jones told FOX last February that the Cowboys would let DeMarco test free agency waters a year before his contract with Dallas was up.
Dallas, which has one of the best offensive lines in the NFL, chose to franchise wide receiver Dez Bryant?a proven consistent player over the last five years?rather than hold onto Murray who had one incredible breakout season last year.