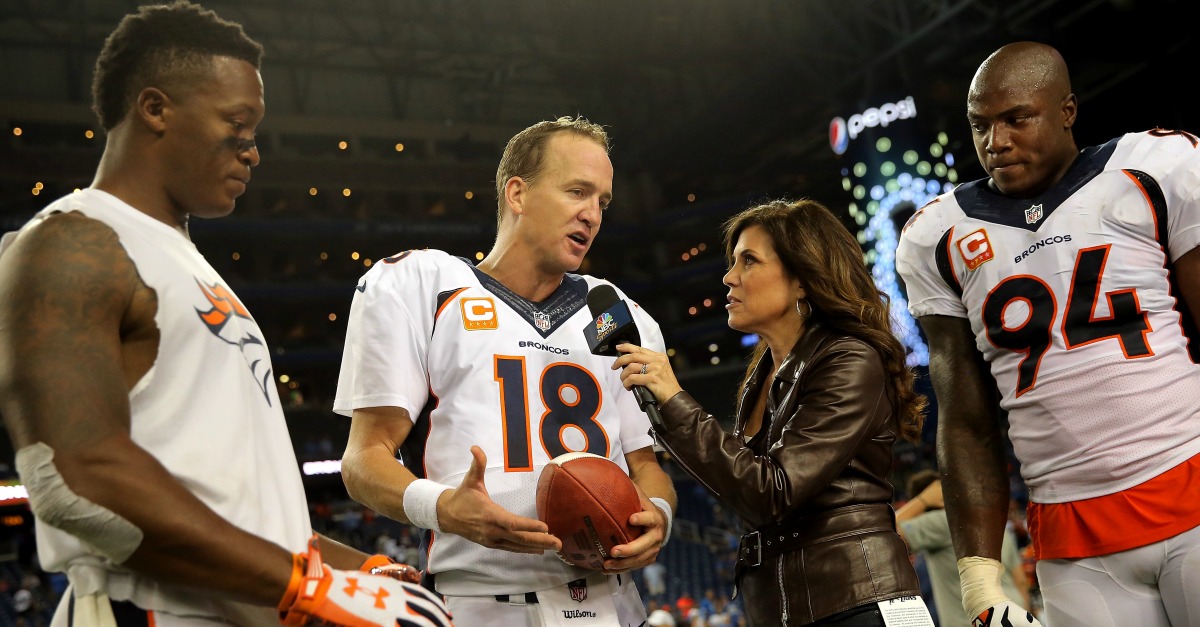 Doug Pensinger/Getty Images
at Ford Field on September 27, 2015 in Detroit, Michigan. The Broncos defeated the Lions 24-12.
DeMarcus Ware officially retired from the NFL back in March and he moved from the Denver Broncos back to the Dallas Cowboys to sign a one-day deal in order to retire with the organization that drafted him. With that said, the former Super Bowl champion, nine-time Pro Bowler and two-time NFL sacks leader was apparently just "one day away" from coming back for the 2017 season in real fashion.
In speaking with the Dallas Morning News, Ware jokingly revealed that he would "answer the phone" if Cowboys owner and personnel head Jerry Jones called him, but he did almost seriously consider not retiring.
"I was one day away from coming back and signing with the Dallas Cowboys but my body just told me it's time. It's time to stop playing. I still have the drive to get out there and the want to play, but you've got to think about family, think about what's important and I just decided it's time to hang up the cleats and put a suit on."
Ware's reference to wearing a suit reflects on his decision to move into a TV role and, by most reviews, he is doing quality work in that field. Still, Cowboys fans can't help but wonder what the team's defense would look like with Ware coming off the edge, even in a part-time role.
Would it be shocking to see DeMarcus Ware come back? Probably not, but this is pretty firm on the surface.