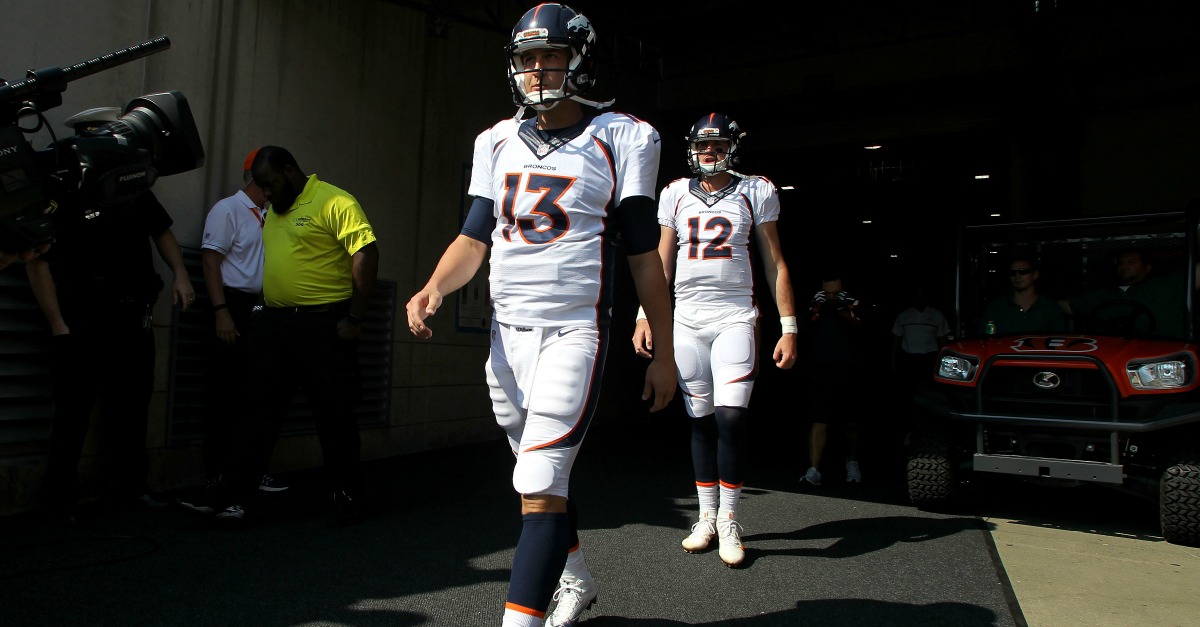 John Grieshop Getty Images
Let the lobbying begin.
Denver players are starting to talk up Tony Romo as a quarterback option, with wide receiver Emmanuel Sanders speaking out on an edition of NFL GameDay. Romo, of course, is the Dallas Cowboys former starter who lost his job this year to rookie Dak Prescott — and isn't likely to get it back.
"I think Tony Romo will fit good in (offensive coordinator Mike) McCoy?s system. It?s a no-huddle, up-tempo offense… I feel like we will win ballgames with Tony Romo or potentially a championship."
RELATED: The No. 1 spot for Tony Romo has emerged
But Sanders also said he trusts John Elway to do the right thing, and talked up the other two QBs on the Broncos' roster — last year's starter, Trevor Siemian, and second-year man, Paxton Lynch. The Broncos say those two will compete for the starter's job next season.
Is that a smokescreen? We'll see.