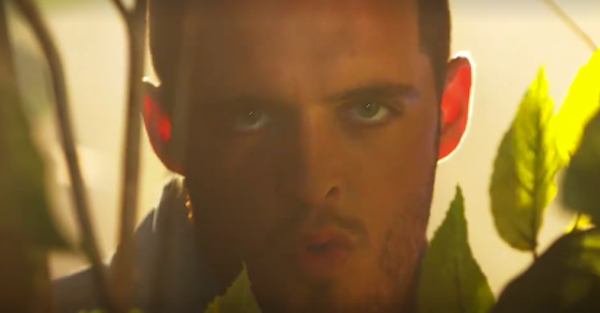 EECU/Facebook
The Oakland (soon-to-be Las Vegas) Raiders are red-hot to open the season, and aside from Marshawn Lynch's sideline dancing, Derek Carr's music video may be the only thing better at this time.
Carr dropped this commercial for Educational Employees Credit Union as a very tongue-in-cheek music video, and it's absolutely the best thing we've ever seen.
Step aside, Taylor Swift! Here's the exclusive premiere of Derek's debut single, "A Bank I Can Trust." Destined to hit #1 on the Billboard charts!

Posted by Educational Employees Credit Union | EECU on Sunday, September 17, 2017
If you're not bumping this through downtown Oakland, there's something wrong with you.
I mean what's not to love? There's the very 90's three versions of Carr.
He's lifting like a two-pound weight.
He's got TASSELS on his jean jacket!
He's flying like a bird (very appropriate against the Philadelphia Eagles on Week 16).
We'll totally understand if this is your computer or cell phone background, guys.
Derek Carr for MVP.