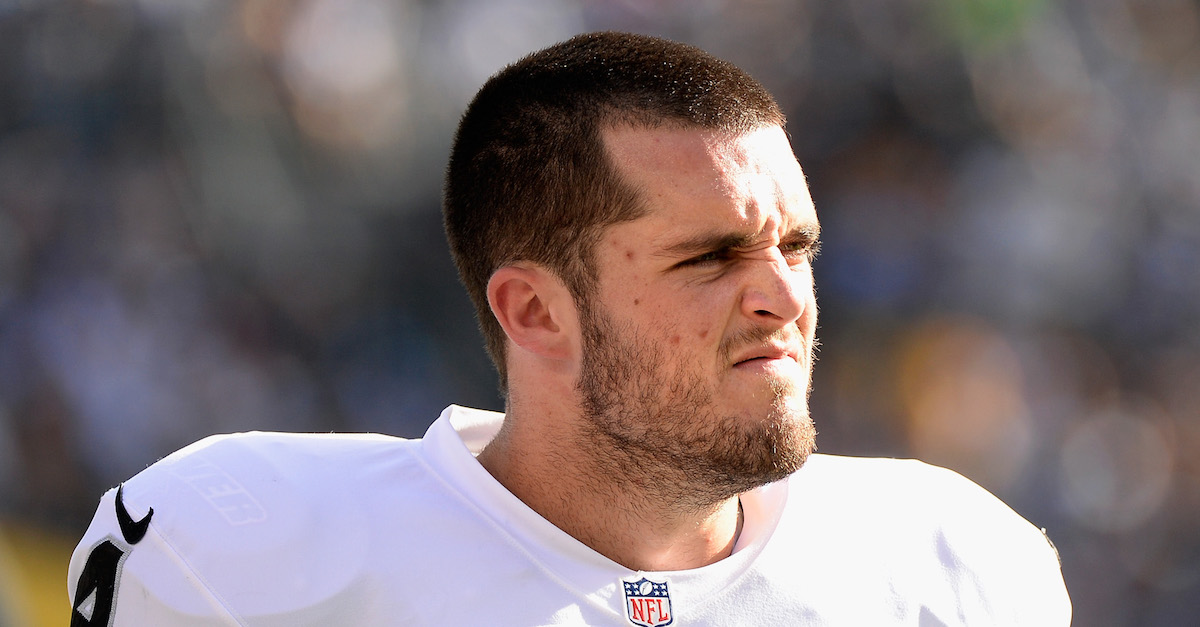 Harry How/Getty Images
SAN DIEGO, CA - NOVEMBER 16: Quarterback Derek Carr #4 of the Oakland Raiders reacts from the bench during the second half of the game against the San Diego Chargers at Qualcomm Stadium on November 16, 2014 in San Diego, California. (Photo by Harry How/Getty Images)
The Oakland Raiders and Derek Carr have come to a 5-year, $125 million extension to keep the former Fresno State star with the club for the foreseeable future.
The deal, according to NFL Media's Ian Rapoport, makes Carr the highest paid player in history.
This a well-deserved contract for Carr, as he's quickly risen among the NFL ranks to become one of the best quarterbacks in the league. After he went down with a season-ending injury last season, the team imploded and lost the division and first playoff game to the Houston Texas because of it.
Carr is a very valuable piece to the Raiders going forward, so locking him up now and keeping their star quarterback happy is a wise decision by general manager Reggie McKenzie and company.
Indianapolis Colts quarterback Andrew Luck previously held the title now given to Carr, as he signed a monstrous extension with the Colts in terms of how much Carr will earn annually.
Carr has thrown for 11,194 yards, 81 touchdowns to just 31 interceptions in his young NFL career.