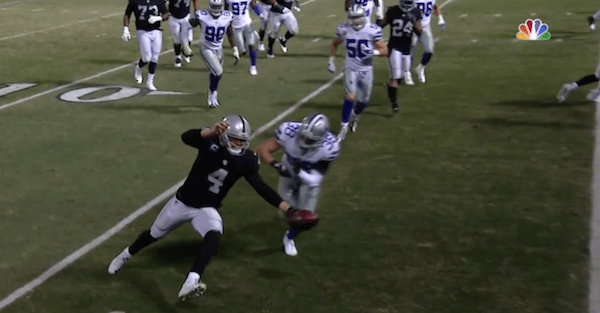 Clippit screenshot
clippit screenshot
The Oakland Raiders were primed to score, facing a third-and-goal as Derek Carr sprinted right and extended for the pylon to get ahead of the Dallas Cowboys, 20-17.
Instead, he fumbled the ball just before crossing the plane, giving the Cowboys the touchback, the ball and the win with just 31 seconds remaining.
The Cowboys are alive in the playoff race with Ezekiel Elliott returning next week.
Dallas moves to 8-6 on the season, while Oakland falls to 6-8 with two games left to play.