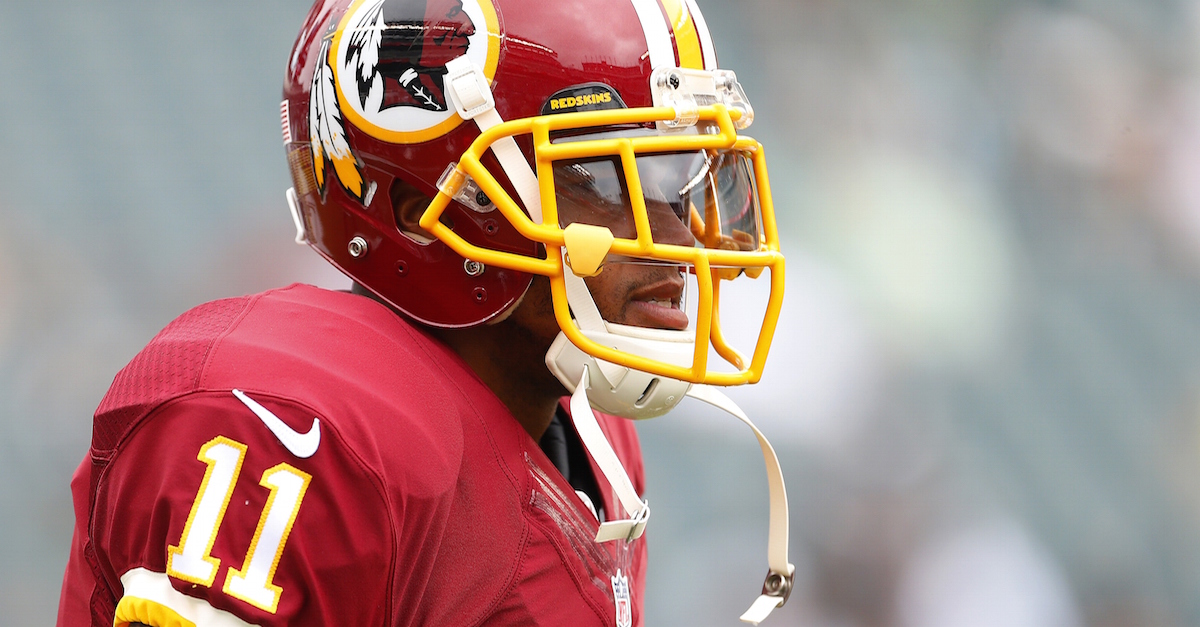 Rich Schultz/Getty Images
PHILADELPHIA, PA - SEPTEMBER 21: DeSean Jackson #11 of the Washington Redskins looks on before playing against the Philadelphia Eagles at Lincoln Financial Field on September 21, 2014 in Philadelphia, Pennsylvania. (Photo by Rich Schultz/Getty Images)
https://twitter.com/CSNRedskins/status/782608992245874688
Washington wideout DeSean Jackson isn't just sitting by any longer as other athletes take protests public.
For Jackson, his protest on Sunday isn't about the oppression of people, against the police or the military. Here's what he told ESPN's Adam Schefter:
?Today is the start of my attempts to be part of a solution and start dialogue about the senseless killings of both citizens and police. I have chosen to wear these cleats in pregame today to use my platform as a pro athlete to add to this discussion. This isn?t meant to be any kind of protest against the good men and women in law enforcement in this country. I just want to express my concern in a peaceful and productive way about issues that are currently impacting our country.?
That statement comes on the heels of one released when TMZ broke the news of Jackson's cleats:
"I've seen enough yellow caution tape and it's time for a stand and a change in our community and society."

"Senseless killings have been ongoing for awhile and police brutality in our black community … and as a young black leader with a stage and platform I'm starting awareness to help prevent these killings, and hopefully get justice to these cops who have taken lives of innocent human beings."
Jackson reportedly said he wanted a "change with the decision making" on cop killings and hopes to make a real impact moving forward with this movement.
The move comes just a week after the New Orleans Saints and Atlanta Falcons changed things up by joining hands at midfield ahead of their Monday night tilt.
There has been plenty of controversy surrounding the national anthem protests, started by Colin Kaepernick, to take a stand against the oppression of ?black people and people of color.?
The movement has shifted throughout the sports world, with some high school athletes laying on their backs with hands up and college athletes receiving alleged death threats.
NBA star LeBron James and Carolina Panthers quarterback Cam Newton are among athletes who have yet to, and by all accounts won?t protest the national anthem.