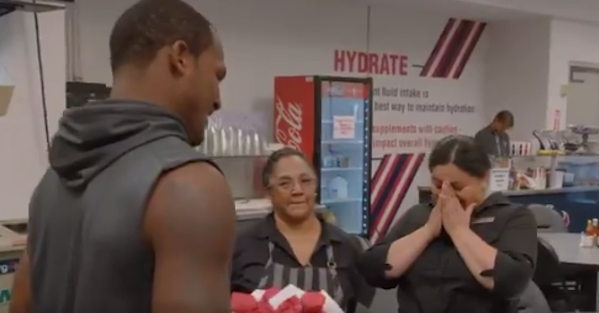 @HoustonTexans/Twitter
Deshaun Watson appears to be on his way to the (very) rare air of having a near-universal approval rating. The former Clemson Tigers (and national title-winning) quarterback arrived with great fanfare as a first round pick of the Houston Texans and, shortly thereafter, made his first big purchase in buying his mother a beautiful automobile. As you may expect, that gesture was met with big-time approval publicly but Watson wasn't done.
In the aftermath of Hurricane Harvey and the damage caused in and around the city of Houston, Watson made the decision to donate his entire first game check as a professional football player to three women that work in the Texans cafeteria.
This is, of course, very generous and touching from Watson and it only adds to his classy reputation. It is hard to fathom what kind of loss it would be to lose everything as part of the hurricane and flooding thereafter but Watson's decision to fill in the gap with this kind of move is both admirable and impressive.
Watson is a very talented player on the football field and that will always be the thing that generates the most attention. Stuff like this off the field, though, will earn him even more respect.