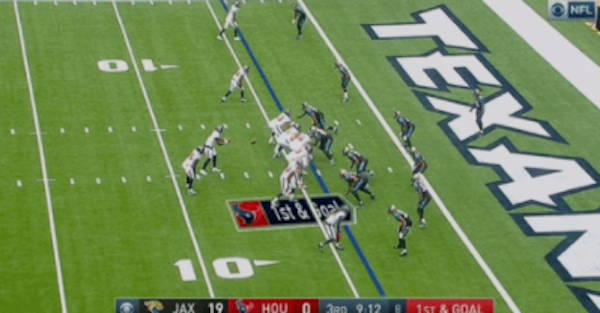 NFL screenshot
Tom Savage looked absolutely horrendous in the Houston Texans' season-opener Sunday afternoon, as the Jacksonville Jaguars laid it on early, 19-0.
After Savage completed just seven passes for 62 yards, and two fumbles, head coach Bill O'Brien made the switch to national championship quarterback Deshaun Watson.
Watson completed his first three consecutive passes before Jacksonville brought heavy pressure, blitzing from all angles. He misfired on a third-down attempt, but was bailed out on a roughing the passer call. A bad interception thrown directly to the linebacker was called back thanks to illegal hands to the face.
But after an injury on the field, Watson got things going and found DeAndre Hopkins in the corner of the end zone for his first score.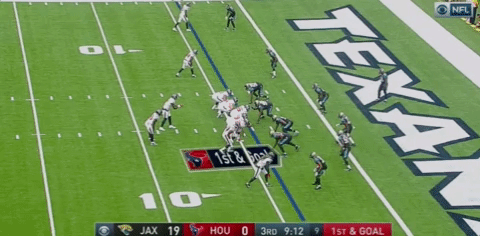 We'll see if Houston can build on the momentum here.