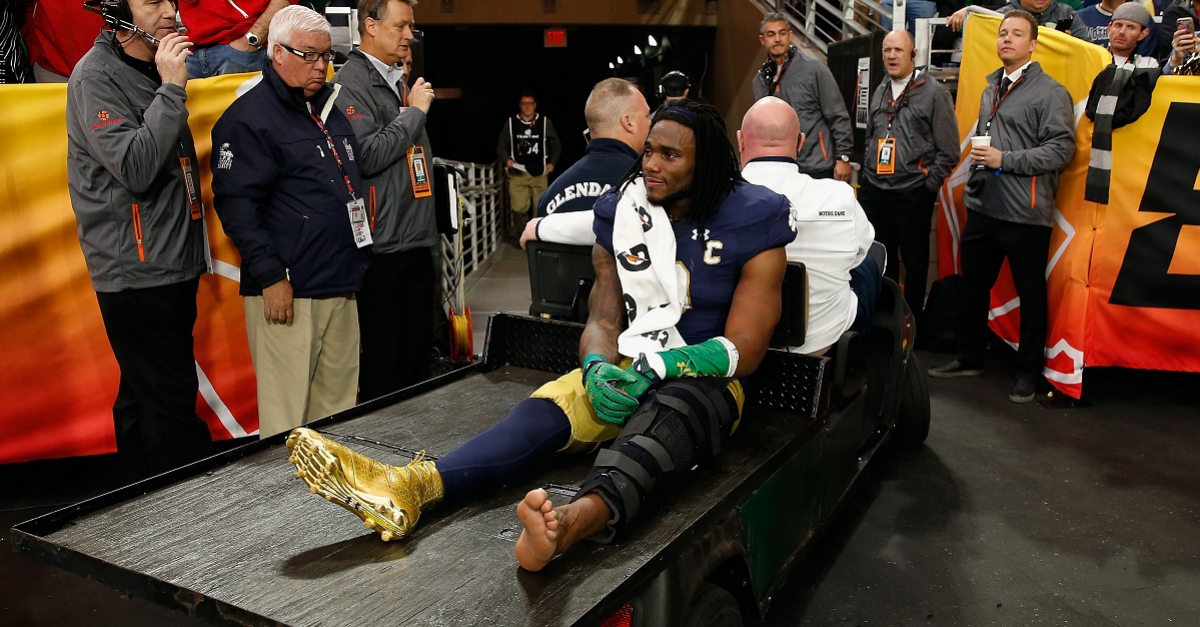 Generated by IJG JPEG Library
Former Notre Dame star and current Dallas Cowboy Jaylon Smith has yet to play a down in the NFL, but all signs point to him making his debut this fall for the Cowboys.
However, the No. 34 overall pick in last year's draft may not be 100 percent when he finally takes the field and, according to one former NFL doctor, he may never be 100 percent again.
Via All22:
?Any nerve injury is unpredictable; however, the typical pattern is for the majority of recovery to be early in the first few days/weeks and sometimes months,? Chao wrote. ?The longer it takes, the less likely it is to fully recover.

?Unfortunately, Smith?s injury timeline is approaching a year-and-a-half, and his continued use of an ankle foot orthosis (AFO) brace indicates that may be a permanent need.?
This certainly doesn't sound great for Smith. The second-year player already missed all of last season and most of this offseason as he continues to recover.
Chao does note because he hasn't examined him in-person, it's hard to be sure, but the warning signs about long-term issues are certainly there, and the Cowboys defense needs all the help they can get on defense in 2017.
Smith was the No. 34 overall pick in the 2016 NFL Draft, but he was considered a top-five prospect before injuring his knee in the Fiesta Bowl.