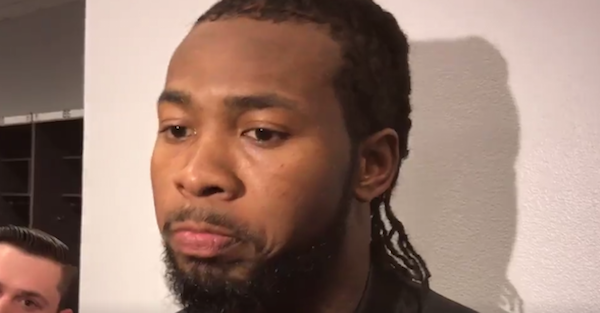 @MasterTes/Twitter
Washington Redskins defensive back Josh Norman and Dallas Cowboys wide receiver Dez Bryant locked up in a war of words for the second consecutive Thanksgiving. But after the game, that's when the real fireworks started, if Norman is to be believed.
According to Norman, after Bryant and the Cowboys beat the Redskins, during a shoving match at midfield, the defensive back alleges the wideout made a threat that went something like "where I'm from, we unload clips."
Norman reportedly reiterated the comment moments later to a reporter.
Bryant chirped back, calling out Norman for allegedly lying: