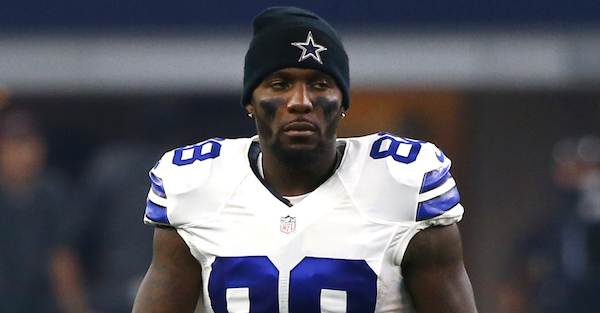 Tom Pennington/Getty Images
ARLINGTON, TX - NOVEMBER 1: Dez Bryant #88 of the Dallas Cowboys walks the playing field before the Cowboys take on the Seattle Seahawks at AT&T Stadium on November 1, 2015 in Arlington, Texas. (Photo by Tom Pennington/Getty Images)
Dez Bryant thinks there is only one team who could beat the Atlanta Falcons in the postseason, and it's not the New England Patriots.
Related: Jerry Jones admits what his surprising "lowlight" of running the Cowboys has been
During an interview with the Dallas Morning News while practicing for the Pro Bowl in Orlando, Bryant said his own Dallas Cowboys are the only team who had a shot to knock off the Falcons.
"I'm not being biased because I play for the Cowboys, but I think we're the only team that had a shot to beat the Falcons," Bryant said.
"We built something that can last. It can only get better. We have a great opportunity to do something special. We got something bright. We got something very special in the future."
Bryant said he thinks the Falcons will win the Super Bowl.
The Cowboys lost 34-31 to the Green Bay Packers in the divisional round, and the Falcons handled the Packers 44-21 in the NFC Championship Game. Atlanta takes on New England for Super Bowl LI in Houston on Feb. 5.
(h/t CBS Sports)