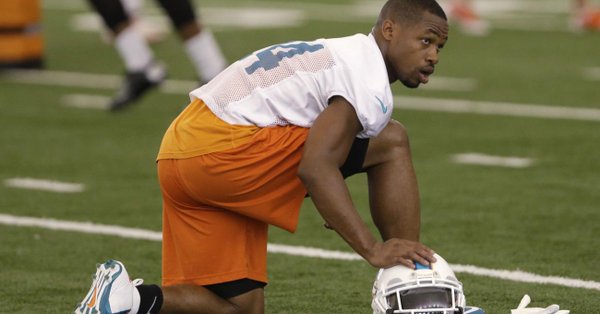 Sports Illustrated via Twitter
A former NFL cornerback got so combative during a court hearing that it took five officers to subdue him, and two were injured in the process, according to an arrest affidavit reviewed by the Miami Herald.
Dimitri Patterson, a well-traveled and troubled cornerback who last was a member for the New York Jets in 2014, was arrested after the altercation in Miami-Dade Circuit Court. He was charged, the Herald reported, with battery on a law enforcement officer and resisting arrest with violence. He's in jail under $10,000 bond.
Patterson was in court Tuesday — the Herald said it was unclear why — and when a judge ordered him taken into custody, he tried to bolt the courtroom. Police told the Herald that a female officer hit her head and a male officer injured his wrist while trying to subdue Patterson.
Patterson signed with the Washington Redskins as an undrafted free agent in 2005. He also played for Kansas City, Cleveland, Philadelphia and Miami. His career ended on a strange note when, after being signed by the Jets, failed to show up for a pre-season game, was suspended and ultimately released. The 34-year-old hasn't played on the NFL since.