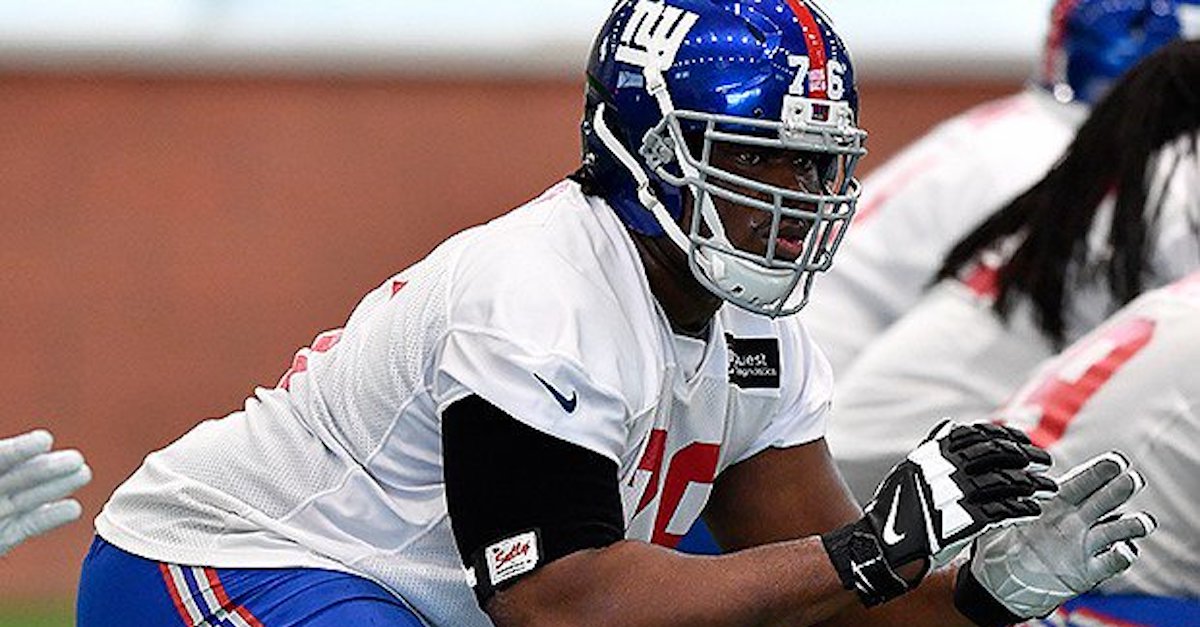 @NYGiantsRush
Offensive lineman D.J. Fluker signed a one-year deal with the New York Giants after a long stint with the San Diego Chargers, but he's yet to see the field on offense for his new team.
Fluker, who was a first-round pick in the 2013 NFL Draft (No. 11 overall by the Chargers) played four seasons in San Diego before heading over to New York. He apparently knew coming into the Giants' organization that he had to prove himself, but after being a healthy scratch in week one and seeing no playing time on offense since, he has opened up about his emotions.
Apparently, it's been so bad that he's been near tears. Here's what he told Dan Duggan of nj.com:
"It kills me. Honestly, I was holding tears back from my eyes. It?s hard not to go out there and play. You work hard for it and you want to be out there with those guys, who are working hard and they?re committed to being great. It?s hard to sit there and things aren?t going right. So it?s just like, ?What can I do as a player?? It?s hard to sit there and watch that."
Fluker spoke about not being used to not playing and the whole experience in New York so far being very humbling. He's trying to focus on being a team player, though, and he seems to be doing everything he can in practice to work his way into the lineup.
It would be easy to regret leaving San Diego, where he started 59 games over four seasons, but that's not the way Fluker has been looking at his lack of playing time:
"I don?t have any regrets. At the end of the day, it?s a business. It is what it is for right now. But you never know. You never know what might happen in a few weeks, so I?m just waiting. That?s all I can do."
Fluker played college football at Alabama from 2009-2012.