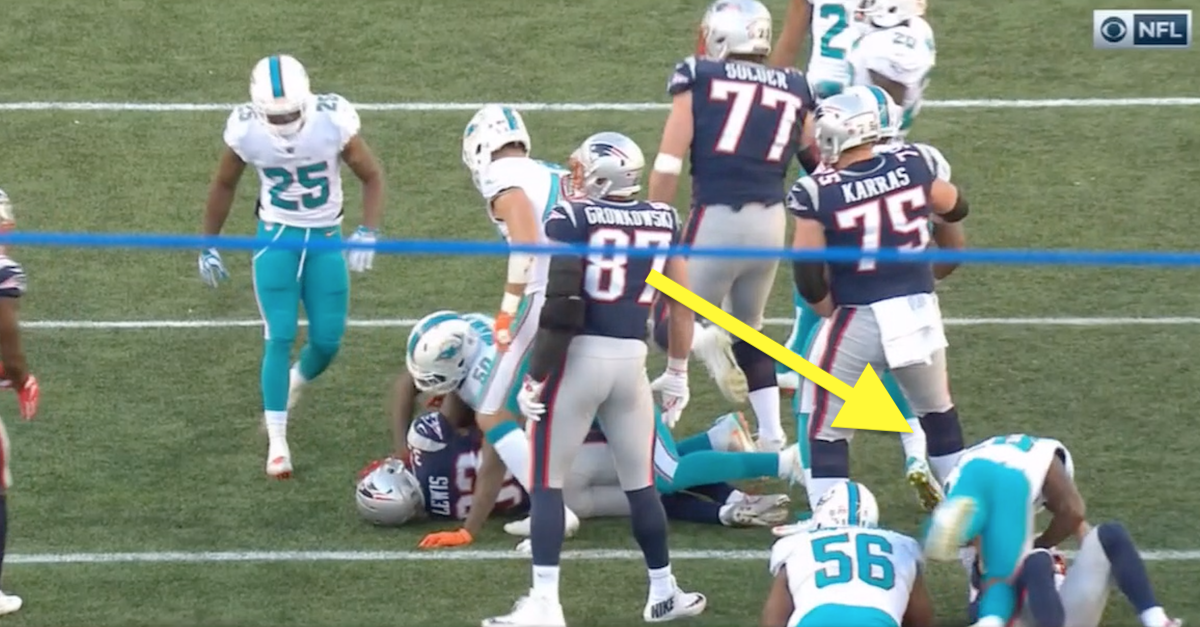 NFL screenshot
Miami Dolphins defensive back Bobby McCain was ejected on Sunday after throwing a punch at New England Patriots wideout Danny Amendola.
Frustrations boiled over, as the Patriots offense has been relentless against the Dolphins defense.
After the ejection, quarterback Tom Brady tossed for yet another score, extending New England's lead to 28-10.