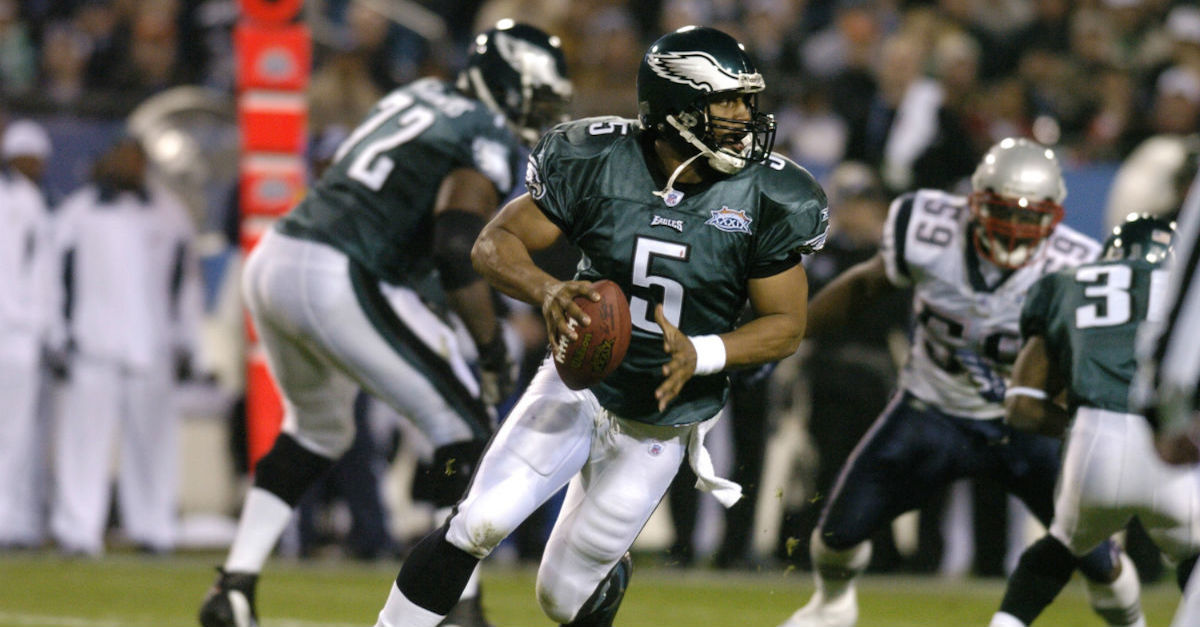 There has been a rumor that has developed since Super Bowl XXXIX in 2005 between the Philadelphia Eagles and New England Patriots that former Eagles quarterback Donovan McNabb puked during the game. McNabb, who threw an interception with 17 seconds left in the Eagles' final drive of the game to give the Patriots the victory, allegedly threw up late in the fourth quarter as he was attempting to comeback from the 24-21 deficit.
McNabb did throw up during the regular season the same year the Eagles made it to Super Bowl, but apparently some people have moved that moment to the fourth quarter of Super Bowl XXXIX. McNabb hosted a Reddit AMA on Wednesday, and when someone asked him about puking against the Patriots, he issued a pretty terse recant.
"No, I didn't puke. It's unfortunate that we still talk about this 11 years after playing in the Super Bowl. But, no. That did not happen and hopefully we can stop talking about it. Once again, go watch the game tape."
McNabb's teammate at the time, wide receiver Terrell Owens, has criticized McNabb for his fourth quarter of that game in the past, and has said he looked tired according to Pro Football Talk. But that doesn't mean McNabb puked. So maybe we can all put these McNabb Puke-Gate to rest.
[H/T: Pro Football Talk]