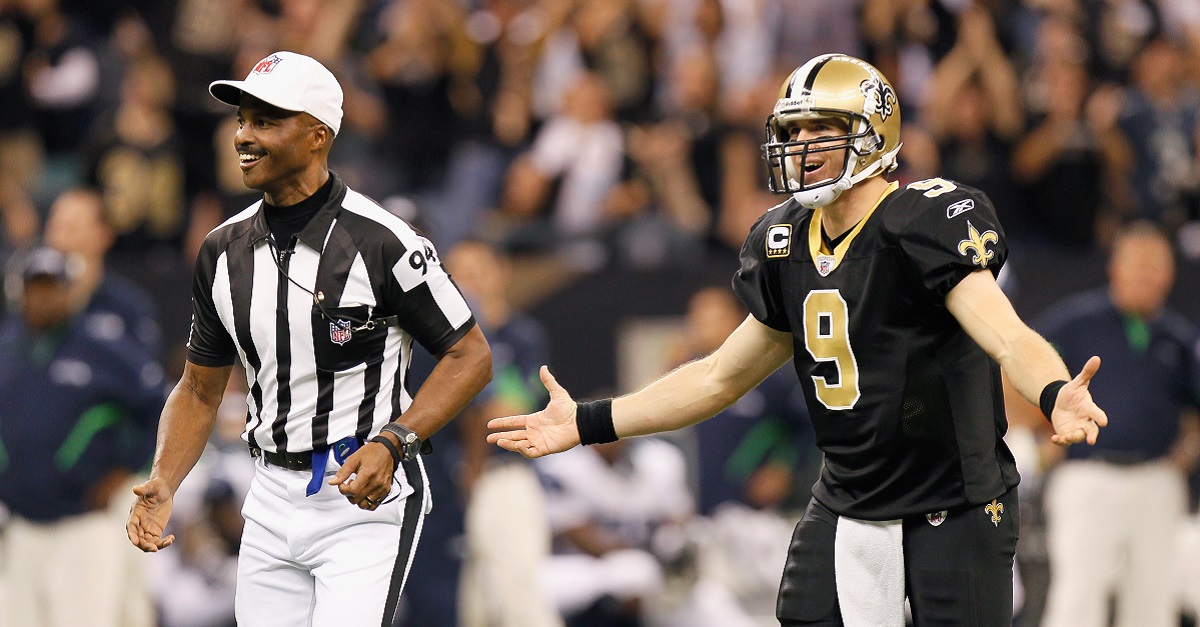 Kevin C. Cox/Getty Images
Photo by Kevin C. Cox/Getty Images
New Orleans Saints quarterback Drew Brees did not hold back in stating how he felt on the state of Thursday Night Football following a 20-17 loss to the Atlanta Falcons.
Brees cited the short turn around time between playing on Sunday to playing again on Thursday for the league's high injury rate this season.
"Do you understand what guys' bodies go through in a game?" Brees told reporters, via the The (New Orleans) Times-Picayune. "And then to have to turn around four days later and to play? … Is this smart as it pertains to guys' health and safety? No, absolutely not."

"When you see guys go down, when you lose guys for what you think is unnecessary just because you put them at a much higher risk in such a quick turnaround, that gets you upset."
The longtime Saints quarterback was clearly upset by the fact that the team suffered injuries to several key members of the roster. Running back Alvin Kamara, safety Kenny Vaccaro, linebacker A.J. Klein and guard Senio Kelemete were all among the players that suffered injuries during Thursday night's game.
Brees, a leader in the players' union, said he plans to have this issue addressed at some point in the future. Other players have come out in criticizing the NFL for playing on Thursday night. A pair of Seattle Seahawks players — wide receiver Doug Baldwin and cornerback Richard Sherman — have voiced their displeasure with the games on Thursday in recent memory.
While many players have come out against Thursday Night Football, it doesn't seem like the league will be looking to take the games away anytime soon given the amount of revenue the games generate for the league.