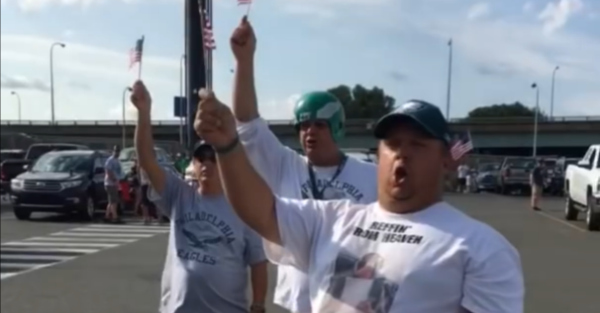 YouTube screenshot
Colin Kaepernick has drawn the support from some people for his national anthem protest, but the ire of many who disagree. He can count a group of Philadelphia Eagles fans among those who disagree.
RELATED: Prominent college coach says he won't punish players for not standing for national anthem
These Eagles fans have no problem showing their contempt for the 49ers quarterback by standing on his jersey while waving flags. Their rendition of the national anthem may be a little off-key, but they get the point across.
The climax of their protest is definitely the end, as they all join together to stomp on the jersey.
Whatever makes you feel patriotic, guys.