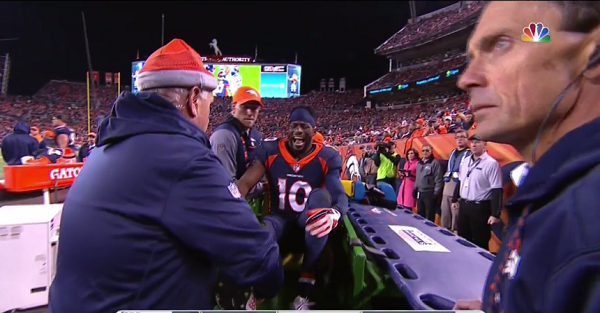 bbornstein33/Clippit
bbornstein33/Clippit
The Denver Broncos are struggling mightily against the winless New York Giants and it just got worse. They lost two-time Pro Bowler Emmanuel Sanders as he had to get carted off the field.
And here was the play that forced him out of the game:
NBC's Michele Tafoya confirmed that Sanders is out with an ankle injury and it does not look good. The Broncos are currently losing 20-3 in the fourth quarter at home and have not looked good at any point in the game.