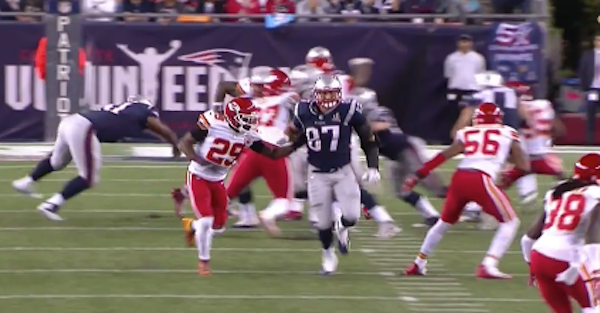 Clippit screenshot
Former No. 5 overall pick and one of the most important players on the Kansas City Chiefs defense, safety Eric Berry was carted off to the locker room with an Achilles injury.
He's a five-time Pro Bowler as well as 2015's Comeback Player of the Year after coming back from Hodgkin's Lymphoma and playing incredibly well.
He's the franchise's most recognizable player and possibly its most important. He also recently inked a long-term deal one year after being franchised.
Berry has 50 pass deflections in his career to go with 14 interceptions and five pick-sixes as well as 427 total tackles.  The former All-American out of Tennessee will be set for life with a deal like this and is essentially playing six years for about $18 million after all that guaranteed money.