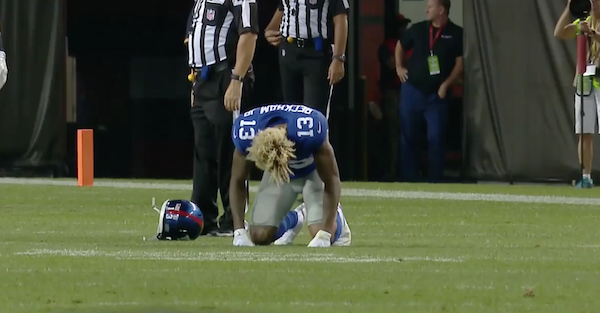 Clippit screenshot
During his team's Monday night tilt with the New York Giants, Cleveland Browns defender Briean Boddy-Calhoun went low on Odell Beckham Jr., apparently causing an ankle sprain on the hit. That resulted in an ESPN writer to say he should be suspended for the entire regular season:
Beckham didn't make it to the back before collapsing in pain:
We'll continue to update this post as more information becomes available.
Beckham has more than 4,000 yards receiving in three years in the NFL, registering 35 touchdowns and averaging 95 yards per game.