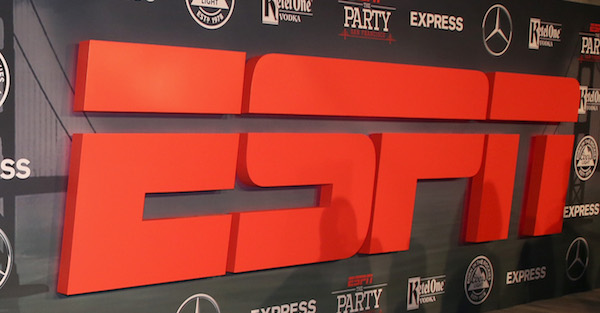 SAN FRANCISCO, CA - FEBRUARY 05: TV personality Andi Dorfman attends ESPN The Party on February 5, 2016 in San Francisco, California. (Photo by Robin Marchant/Getty Images for ESPN)
There were rumors spreading around that ESPN NFL analyst Trent Dilfer would be leaving the World Wide Leader, but it seems those rumors can be put to rest.
RELATED: Two more big-name ESPN talents on their way out
The Monday Night Countdown analyst told The Monday Morning Quarterback that he has reached a multi-year extension with ESPN and will take on an expanded role this fall. On top of his current duties, he?ll join Sunday NFL Countdown and work alongside former Seahawks teammate Matt Hasselbeck, Chris Berman and Charles Woodson.
RELATED: Another talented broadcaster is leaving ESPN for Fox Sports
This is pretty great news for both Dilfer and ESPN considering how much talent is going to be leaving the company in the coming weeks and months. ESPN has made a number of changes to its on-air coverage of the NFL this offseason, with Keyshawn Johnson and Cris Carter departing and Mike Ditka taking on a reduced role.
[h/t MMQB]