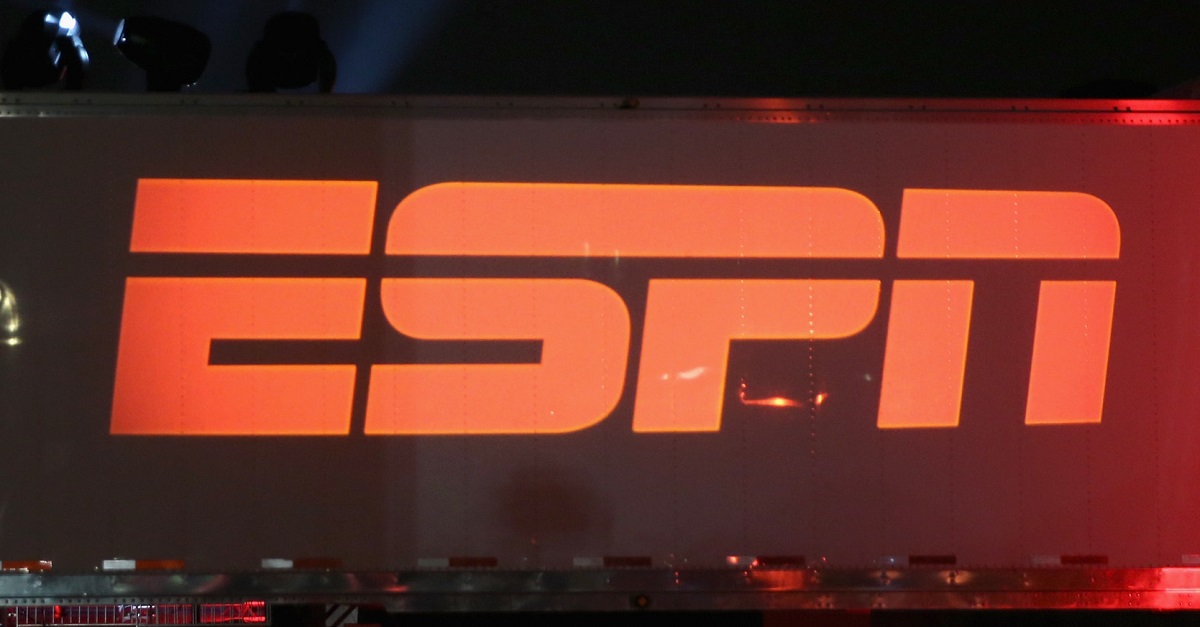 Robin Marchant/Getty Images
HOUSTON, TX - FEBRUARY 03: Signage is seen during the 13th Annual ESPN The Party on February 3, 2017 in Houston, Texas. (Photo by Robin Marchant/Getty Images for ESPN)
ESPN has had a ton of layoffs, especially on the NFL end of its programming. But it looks like they are going to be making some history with their latest reported move. SI.com's Richard Deitsch is reporting that ESPN will have Beth Mowins and Rex Ryan call the first Monday Night Football game of the upcoming season.
RELATED: One ESPN personality called out the company for ruining his show amidst layoffs
This will be the first time in 30 years that a woman has called an MNF game and only the second game in the broadcast's history. The first came in 1987 when NBC's Gayle Sierens called the last game of the regular season. She was invited to call another six the next season, but her local station didn't want her missing work so it never came to be.
Mowins will reportedly be doing the play by play on the Sept. 11 game between the Broncos and Chargers. Ryan will also be the game analyst. The two worked together previously on the Florida State spring game in April so the pairing isn't coming completely out of left field.