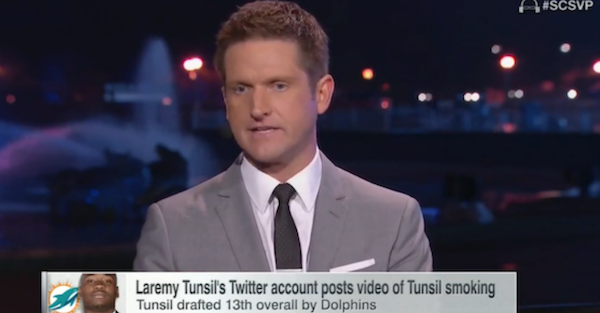 As if NFL commissioner Roger Goodell's reaction to Laremy Tunsil's disastrous Friday night wasn't bad enough, ESPN draft analyst Todd McShay might have earned that designation.
After Tunsil's social media platforms were hacked, with one message appearing to show him receiving money from Ole Miss coaches, the new Miami Dolphin admitted to receiving money and called it a mistake.
Following Tunsil taking responsibility for the issue, McShay called it a sign of immaturity, per Deadspin:
"One thing Tunsil did today that was his fault, and he never should have done, is answering those questions, then go sell out the coaching staff at Ole Miss. He's going to have to mature very quickly or else this league is going to eat him up."
Tunsil's Twitter was reportedly hacked, releasing a video of someone smoking through a gas mask moments before the draft. His Instagram account later sent out text messages appearing to show a deal where the offensive lineman receiving money from Ole Miss coaches.