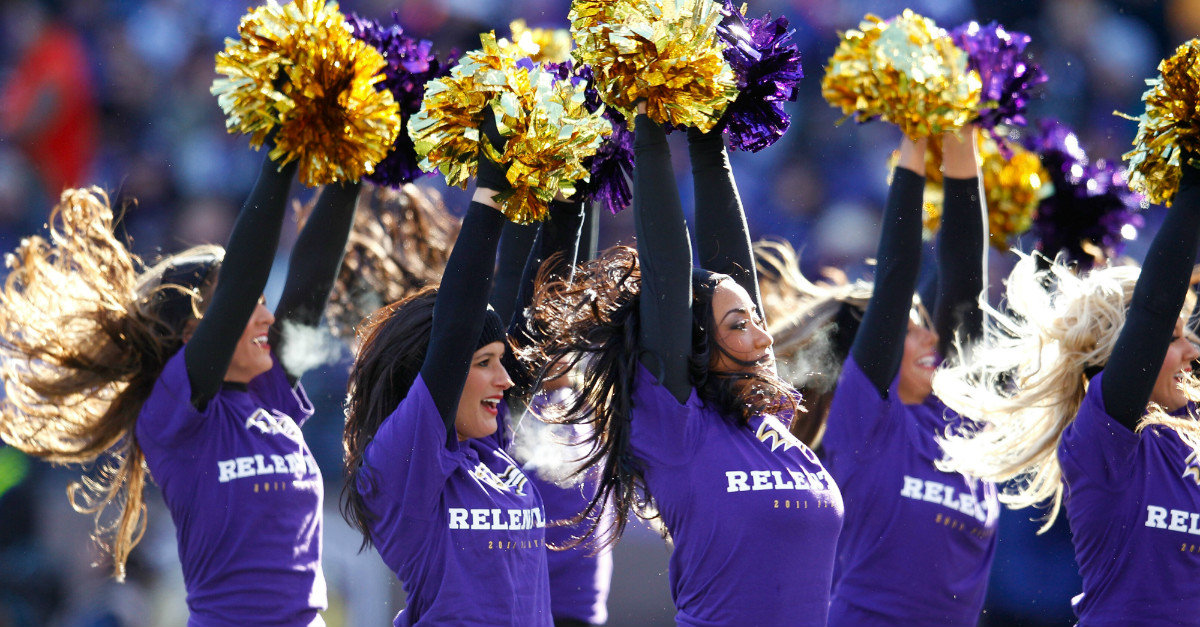 Former Baltimore Ravens cheerleader Molly Shattuck, 48, pleaded guilty to raping a 15-year-old boy, according to the New York Post. Shattuck appeared in a Delaware court on Tuesday and pleaded guilty to one count of fourth-degree rape, a felony that can carry up to 15 years in jail.
Because of her admittance of guilt, Shattuck will have to register as a sex offender. Sentencing for this case will begin in mid-August.
Shattuck was indicted for rape, unlawful sexual contact and providing alcohol to minors back in 2014. At the time, she pleaded not guilty. The indictment in this case alleges that the crime happened at a vacation rental home at a beach in Delaware.
In 2005, Shattuck was the oldest NFL cheerleader up to that time.