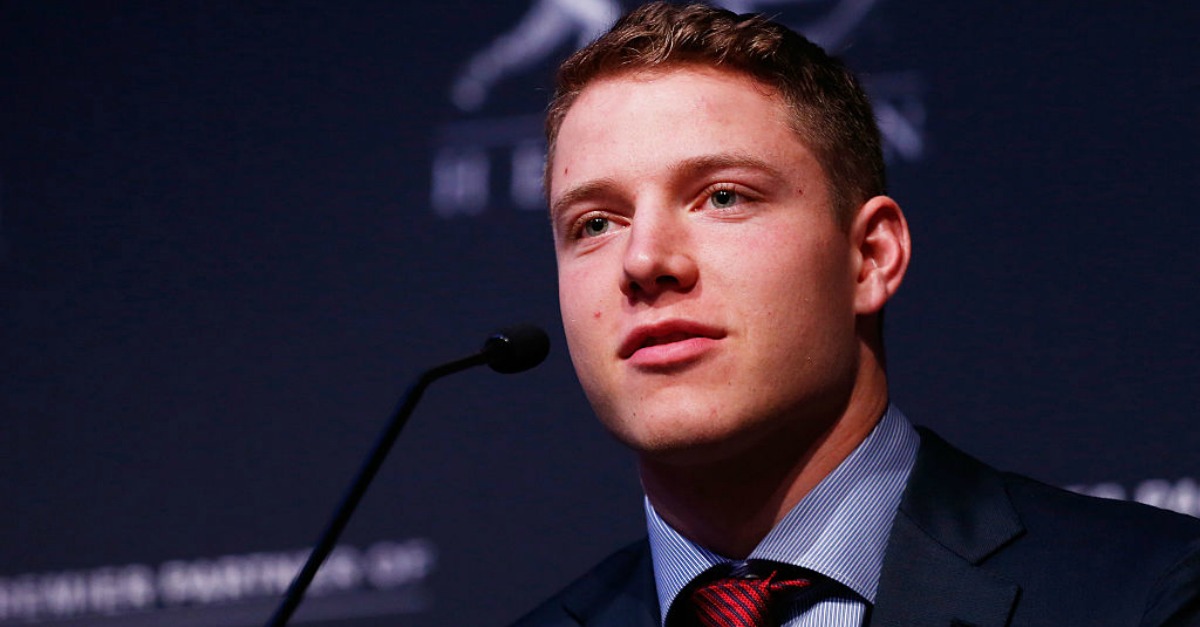 Mike Stobe/Getty Images
attends a press conference prior to the 2015 Heisman Trophy Presentation at the Marriott Marquis on December 12, 2015 in New York City. (Photo by Mike Stobe/Getty Images)
With just weeks before the NFL draft, one running back is getting a lot of love, and it?s not who you might think.
We all know about Leonard Fournette, and how most mock drafts have him going as high as No. 4 to Jacksonville (if he slips passed the Jags, most don?t expect him to get past the Carolina Panthers at No. 8). But McCaffery, a 2015 Heisman finalist, in the top 10 is a bit stunner.
RELATED: One mock draft has two big-time running backs falling out of the first round
Various reports, however, rave about his two-way playing ability, like report from Sports Illustrated. The report notes that not only is McCaffery a terrific change-of-pace runner, but he?s also an adept receiver who could also contribute as a return man. The report also notes he has the athletic ability and speed needed at that position.
Now, we?ll wait to see if a team really believes he?s a top-10 talent.