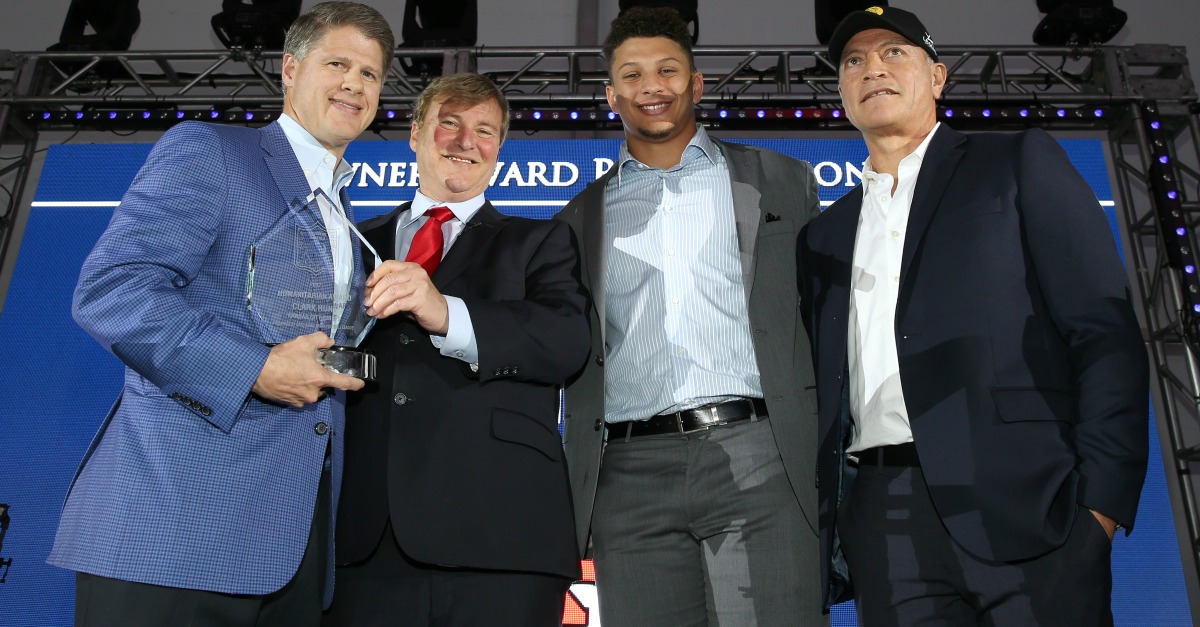 Tasos Katopodis /Getty Images
attend the 30th Annual Leigh Steinberg Super Bowl Party on February 4, 2017 in Houston, Texas.
This is scary.
Patrick Mahomes II was one of four people who reported they were robbed at gunpoint on Friday, and authorities have arrested two suspects, according to KLTV. in Tyler, Texas.
The four victims told police they were getting out of their car in the driveway of a home when they were approached by two suspects. They believed one was armed with a handgun because of the way he was gesturing to his waist band according to a Smith County Sheriff's Department press release. The suspects fled after taking property from the victims.
KLTV noted the robbery happened at an address in Tyler, Texas, the city in which Mahomes was born.
Two suspects –Michael Blake Pinkerton, 34, and Billy Ray Johnson, 58 — were arrested after authorities stopped their car, and they were taken to the Smith County Jail, according to the sheriff's department. The sheriff's release, as reported by KLTV, said the stolen property was recovered from the stopped vehicle.
Mahomes was selected by the Kansas City Chiefs in the first round with the 15th pick of the draft. He played his college ball at Texas Tech.