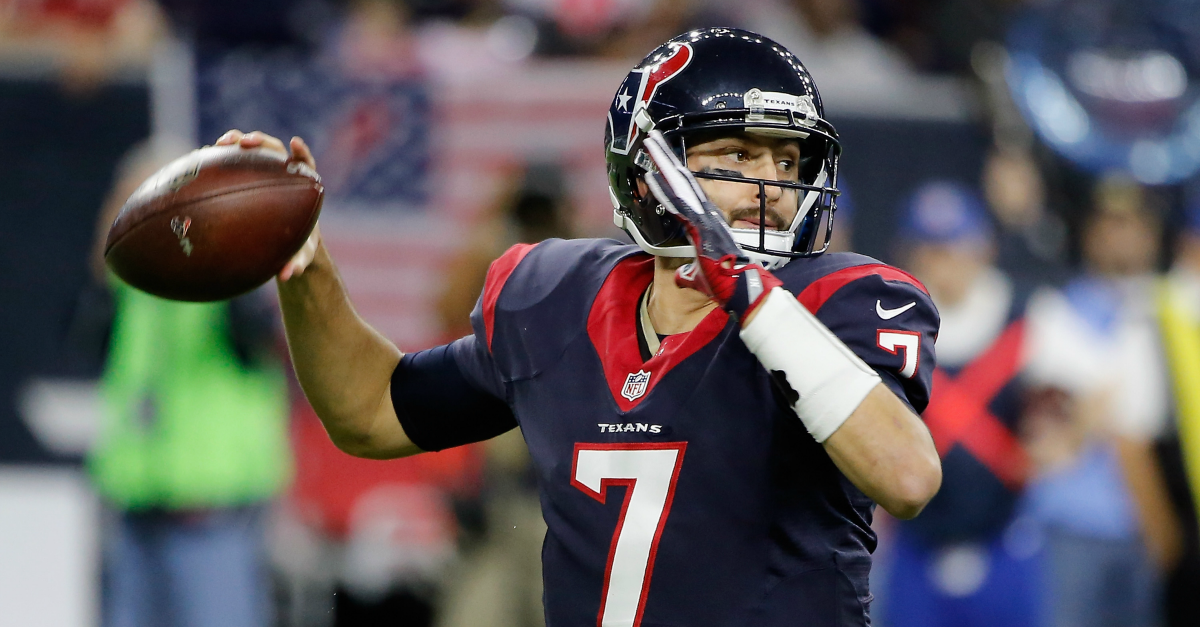 RELATED: Houston cuts ties with Arian Foster
___________________________________________________________________________________________________________
The Houston Texans already lost one quarterback in Ryan Mallet this past season and it looks like they are releasing the only other one that could have really competed with Brock Osweiler in training camp.
Hoyer has 38 touchdowns against 26 interceptions and a career 58.1 completion percentage. He's also passed for 7,163 yards and led the Texans to the playoffs last season. Meanwhile, Osweiler had 11 touchdowns against 6 interceptions last season in relief of Peyton Manning.
Why is that bad news for Ryan Fitzpatrick and Colin Kaepernick?
The Jets and Broncos have said they would consider Hoyer and another soon-to-be-released quarterback in Josh McCown as alternatives if they can't sign Fitzpatrick or trade for Kaepernick. Fitzpatrick has priced himself out of the market. He wants starter money, and the Jets and Denver want to pay him like a back-up — $7 to $8 million a year. Denver would trade for Kaepernick if he takes a pay cut (from $11.9 million to $7 million) but Kaepernick has wisely resisted that idea.
With Hoyer on the market — and no other teams clamoring for Fitzpatrick — Fitz's leverage is completely gone. Kaepernick seems content to stay a back-up in San Francisco because he can keep his money.
Hoyer should have plenty of options for where he wants to go play, with New Yook and Denver at the top of the list.