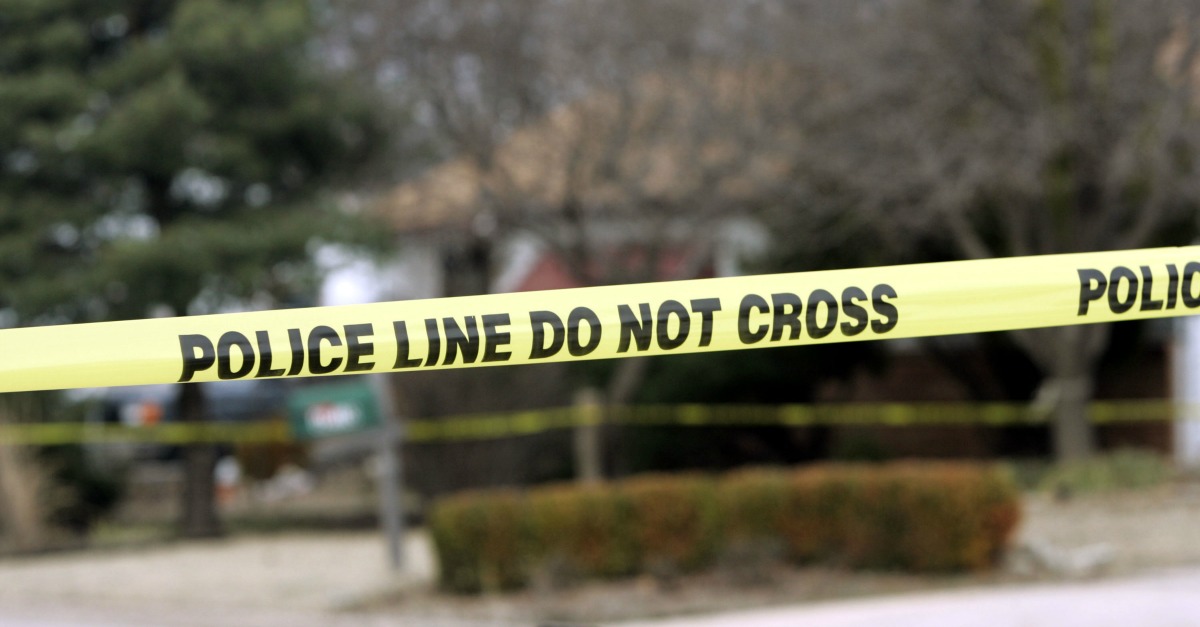 Larry W. Smith Getty Images
PARK CITY, KS - FEBUARY 26: Police tape is stretched across the street in front of the house that Dennis Rader lives in at 6220 Indepence in Park City, Kansas on Febuary 26, 2005. Dennis Rader, the man whom police have arrested on suspicion of first-degree murder in connection with the 10 deaths now tied to BTK (Photo by Larry W. Smith/Getty Images)
aA father and son have been arrested following a raucous fight over football that happened in a south New Jersey bar, according to a report in Philly.com
An argument over the Philadelphia Eagles led to the fight, said the report, which provided these details:
The argument started inside the bar and turned into a fight that spilled outside. The son of the bar?s owner suffered a broken nose, and another man suffered several facial fractures.
The two suspects fled the scene after the brawl. Authorities later found them in their car, and the report said they were covered in blood.
Police arrested Christopher Hoffman, 56, and his son Brittan Holland, 32. At the time of the arrest, Hoffman was wearing Pittsburgh Steelers flip-flops and Holland said he was a Dallas Cowboys fan, the report said.