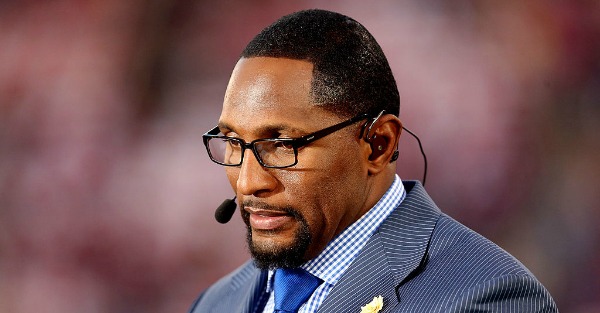 Stephen Dunn/Getty Images
Ray Lewis -- Stephen Dunn/Getty Images
Now a little bit older and wiser, retired Baltimore Ravens great Ray Lewis is thinking about getting back in the game as a coach, something he says he never really gave much thought to until recently.
"I've been asked that a lot,"  Lewis said from the Pro Bowl last week when asked if he'd ever considered coaching.  "A few years out, a few years removed for me, I'm thinking about it a little bit."
The Super Bowl-winning  and future Hall of Fame Linebacker would certainly have a lot to offer. Lewis, 41, who retired in 2013 after a 17-year career, was known for his painstaking preparation and dedication to film study. It's that student of the game mentality that serves him well as an NFL analyst for ESPN and would do the same for him as a coach.
RELATED: ESPN analyst says unquestionably who is the greatest quarterback of all time
Lewis dipped his foot into the coaching waters over the weekend as one of the Pro Bowl's Legends captains for the AFC, and it's apparently got the wheels turning.
"I don't know if I'll go directly into it," he continued. "But it's something I'm definitely looking into."