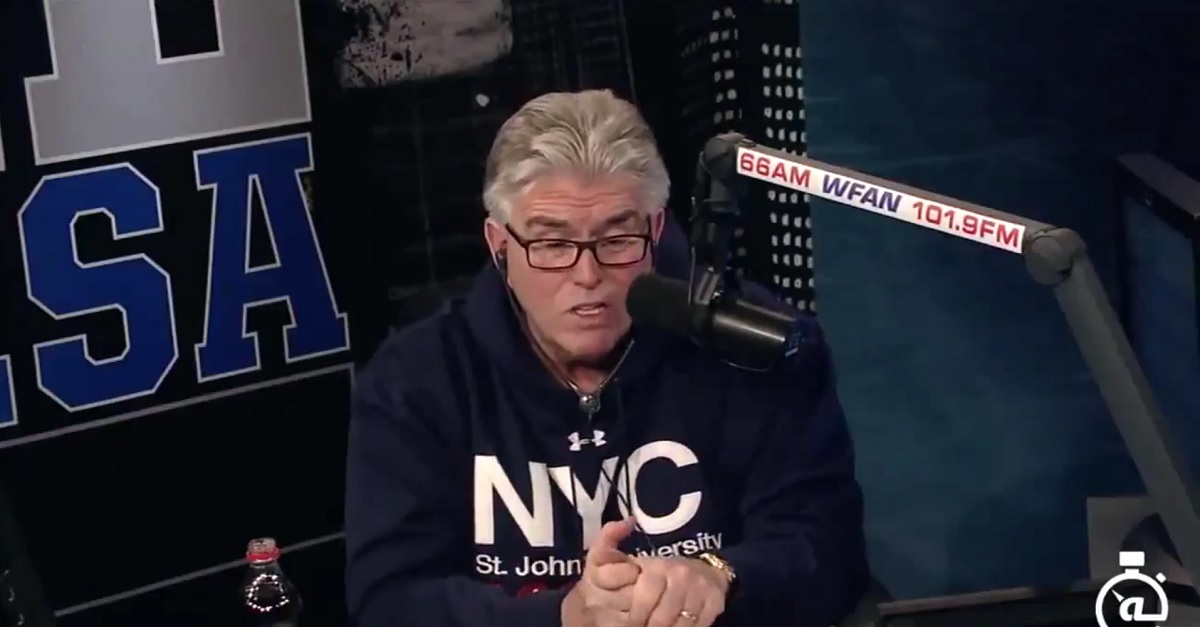 Twitter/@SportsFunhouse
Some fans are upset with former CBS broadcaster and current radio host Mike Francesa after this one.
Francesa was asked on his radio program by a caller if there would ever be a woman head coach in a major professional men's sports, which Francesa essentially thought of as a blasphemous idea.
Related: Former ESPN personality suffers heart attack reportedly stemming from firing
The idea was brought up because of Spurs assistant coach Becky Hammon. Hammon became the first full-time female assistant in one of the major four professional sports league almost three years ago, and the former 6-time WNBA All-Star seems like a shoo-in to take over as a head coach in the NBA at some point… except to Francesa, who thinks Hammon has "no shot" at being a head coach despite her qualifications.
However, Francesa was steadfastly against the idea of a female head coach in a male sport, and some fans weren't happy with that analysis.
Francesa's main point focuses on the mentioned women never playing in the league, which is applicable to the examples where the caller brings up women with no coaching experience. However, as seen at the end of the clip, Francesa apparently has no problem saying he should be a coach despite no experience, which completely derails his own argument.