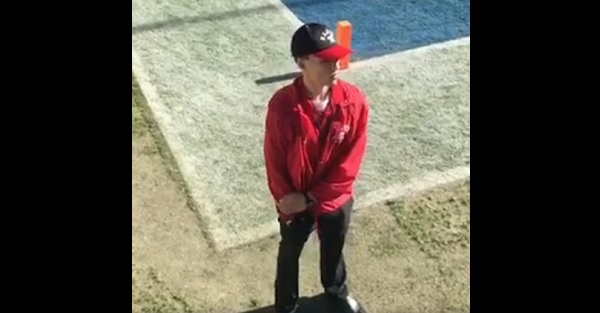 Facebook screenshot
After a video emerged on Deadspin showing a security member appearing to, let's just say doing something despicable, the man was fired and has now plead guilty to the disgusting act.
He was sentenced to three years probation and counseling, per ABC 10.
"Team 10 spoke to the woman who posted the video on her Facebook page after claiming neither the Chargers nor Elite Security returned her calls about the incident.  After requesting anonymity, she said she hopes the court-ordered counseling will "give him the help he needs", if not, she said, "someone will get hurt later.'"
He surrendered his security guard license following the incident. He does not have to register as a sex offender.
The former security guard was caught on camera by a fan at a San Diego Chargers game.