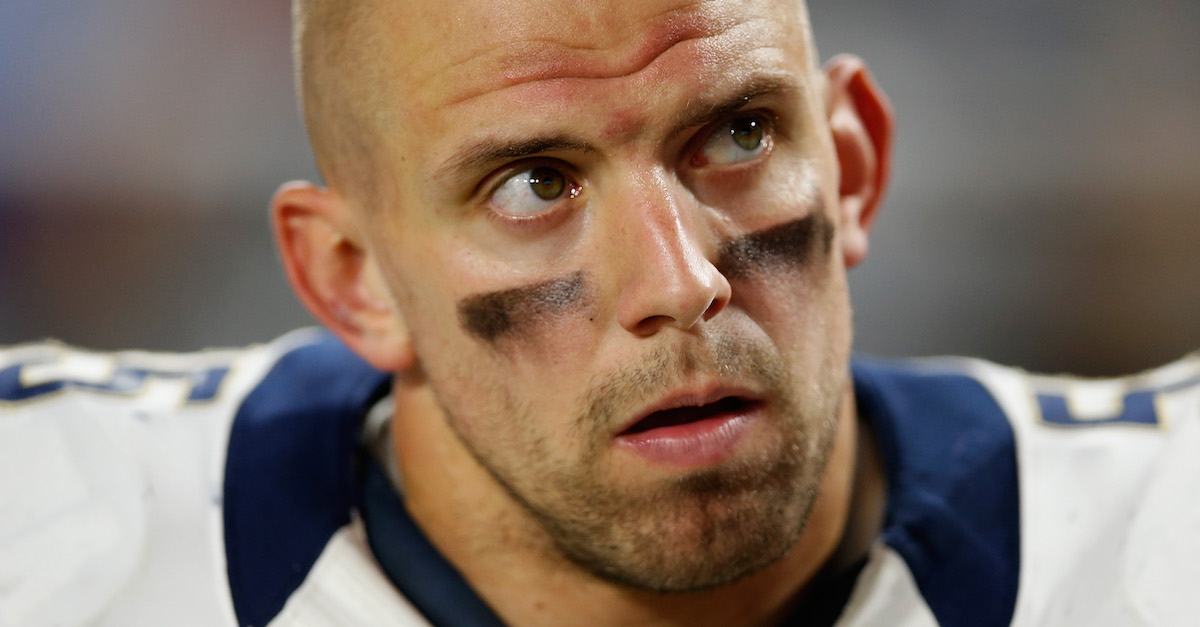 Christian Petersen/Getty Images
GLENDALE, AZ - NOVEMBER 09: Middle linebacker James Laurinaitis #55 of the St. Louis Rams on the sidelines during the NFL game against the Arizona Cardinals at the University of Phoenix Stadium on November 9, 2014 in Glendale, Arizona. The Cardinals defeated the Rams 31-14. (Photo by Christian Petersen/Getty Images)
Even at the age of 30, James Laurinaitis is a household name among those who follow football and, given the fact that he never made an NFL Pro Bowl, that is a testament to him. On Tuesday, the veteran linebacker took to Twitter to announce that, after an eight-year professional career, Laurinaitis would be retiring from the game he loves.
A portion of his message can be found here (h/t Pro Football Talk):
"With offseason programs starting back up, the thing I'm going to miss the most is the locker room. The conversations and relationships I built with all that I've battled with will be my favorite memories. Players, coaches, equipment staff, medical staff, community outreach, marketing, you name it, the people I've met through this game is what I'll take with me."
Laurinaitis is best known for his stellar work at the college level, where he won the Butkus Award at Ohio State. That production level propelled the talented linebacker to a lofty perch as a second-round pick in the NFL and, while he was never a star, Laurinaitis topped the 100-tackle mark on three occasions during a seven-season stint with the Rams.
His career came to an end after just one year with the New Orleans Saints and, while it is never wise to fully rule out a comeback for a player this young, it looks like this will be the end of the line for James Laurinaitis.