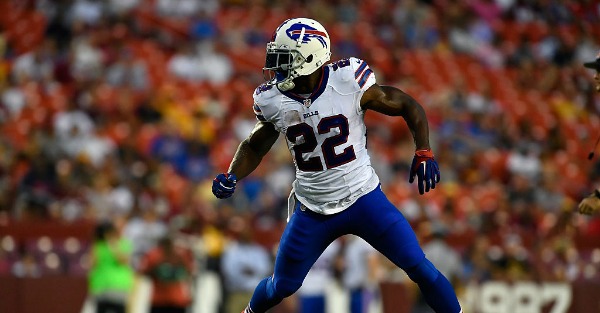 Larry French/Getty Images
<> at FedExField on August 26, 2016 in Landover, Maryland.
Reggie Bush has been around a long time. The running back is with his fifth team, the Buffalo Bills, in 11 NFL seasons.
As productive as the former Pro Bowler has been over the years, the last three haven't been so kind — particularly this season. In 12 games, he's carried the ball 12 times for -3 yards. And if he doesn't get out of the red in Sunday's season finale against the New York Jets, he'll get his name in the record books in a far more dubious way than he ever has.
RELATED: After firing Rex Ryan, Bills are expected to start former Florida State standout
One can only hope that Bills interim head coach Anthony Lynn can see it in his heart to make sure Bush doesn't suffer what could be the ultimate humiliation for a running back.