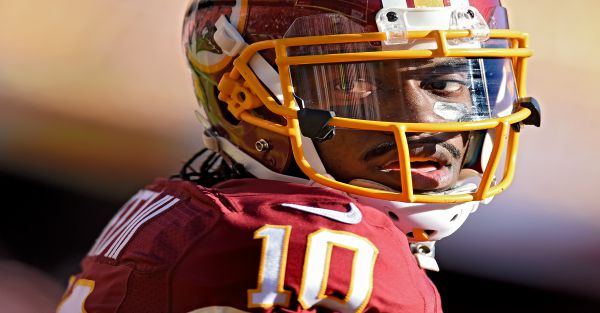 While there has been a lot of media attention surrounding the recent dysfunction in Washington, the Redskins have had issues long before Robert Griffin III got there.
NFL Network analyst and former Redskins linebacker LaVar Arrington experienced the same kind of drama in Ashburn during his six seasons with the team. He notices similarities to his career in Washington and that of the team?s current quarterback.
?Every year that the Hall of Fame inductees go in and I watch it, I just sit there and I think about, I gave my best years to dysfunction,? Arrington said via the Washington Post. ?It just kind of bothers me a little bit . . . because it?s like if you had the structure in place to have success, my track record kind of speaks for itself. Guys that have come in there, Robert Griffin III, guys that have been there, their track records speak for themselves. How does a guy go from being special on every level, and then they come to the Redskins and it?s gone? The magic is gone. I can?t explain it. It?s almost a weird phenomenon, and I hate that I?m a statistic of that weird phenomenon.?
Arrington is appreciative of Washington's loyal fan base, but there is clearly still some bitterness since his release from the team in 2006. However, it seems like the only smart thing for the Redskins to do now is release RG3 as well.