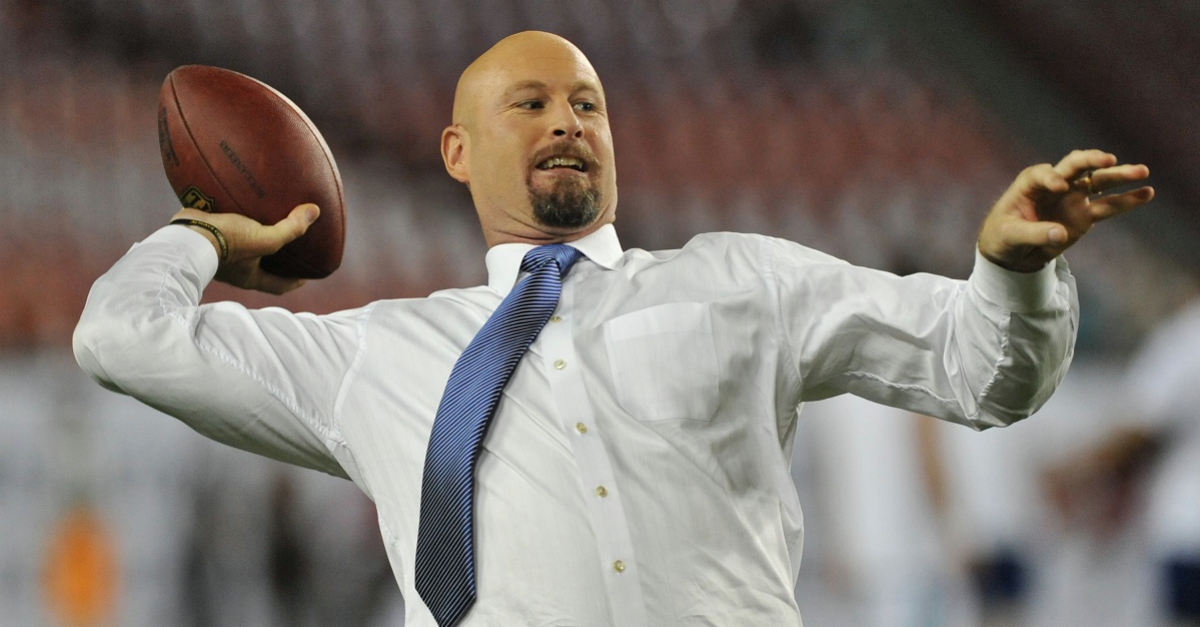 Al Messerschmidt/Getty Images
TAMPA, FL - NOVEMBER 11: ESPN commentator Trent Dilfer throws a pass on the field before the Miami Dolphins play against the Tampa Bay Buccaneers in a Monday Night Football game November 11, 2013 at Raymond James Stadium in Tampa, Florida. (Photo by Al Messerschmidt/Getty Images)
Former ESPN NFL analyst Trent Dilfer confirmed Wednesday afternoon that he was the latest employee at ESPN to get laid off.
Dilfer confirmed the news via Twitter:
Dilfer is one of the biggest names thus far in all the ESPN lay-offs that are going into effect Wednesday, as he had been with the company for close to 10 years.
The former Baltimore Raven started at the NFL Network as a guest analyst following his retirement from the NFL, so it should be interesting to see if that's ultimately where the former Super Bowl winner winds up.
Dilfer played 13 seasons in the NFL that included a Super Bowl win with the Baltimore Ravens against the New York Giants.