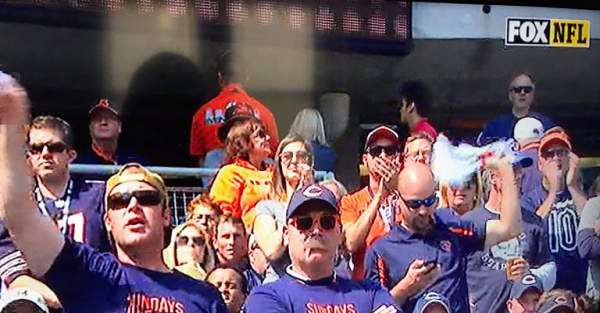 @mr_cza/Twitter
@mr_cza/Twitter
The Chicago Bears-Atlanta Falcons game got a little extra not safe for work after FOX caught a man on camera with one of the least suitable for work t-shirts he could possibly find.
He was on camera for probably longer than he should have been and now we have to wonder what his shirt means. Although it could be referencing a very old Mitch Trubisky tweet from 2011 when he was just 17:
It's unclear if there is a connection, but you can't rule out anything when it comes to crazy NFL fans.