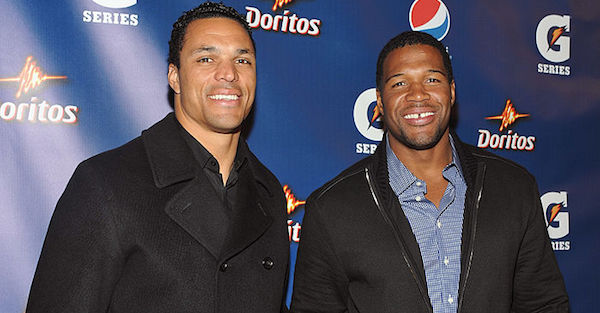 Mike Coppola/Getty Images
attends Pepsi Pre-Super Bowl Party at Indiana State Museum on February 3, 2012 in Indianapolis, Indiana.
Earlier this year, Tony Gonzalez made a surprising decision when he opted to leave CBS.
Gonzalez said then he wanted to find a broadcasting job in Los Angeles so he could be closer to his family. He was successful in finding that job as he has been hired by FOX to serve as an analyst on the network's pre-pregame show, FOX NFL Kickoff, which airs from 11 to noon eastern on Sundays.
Related: One personality is leaving CBS's NFL coverage, which means there's a Tony Romo update 
Gonzalez was at CBS for three years before he decided to leave, and his role was filled by Phil Simms. Simms was replaced in the booth by Tony Romo.
If Gonzalez is successful in his new role at FOX, he could move to the network's primary Sunday pregame show. Terry Bradshaw and Jimmie Johnson are a bit older than most analysts, so Gonzalez could serve as a replacement for them down the road.
(h/t Pro Football Talk)