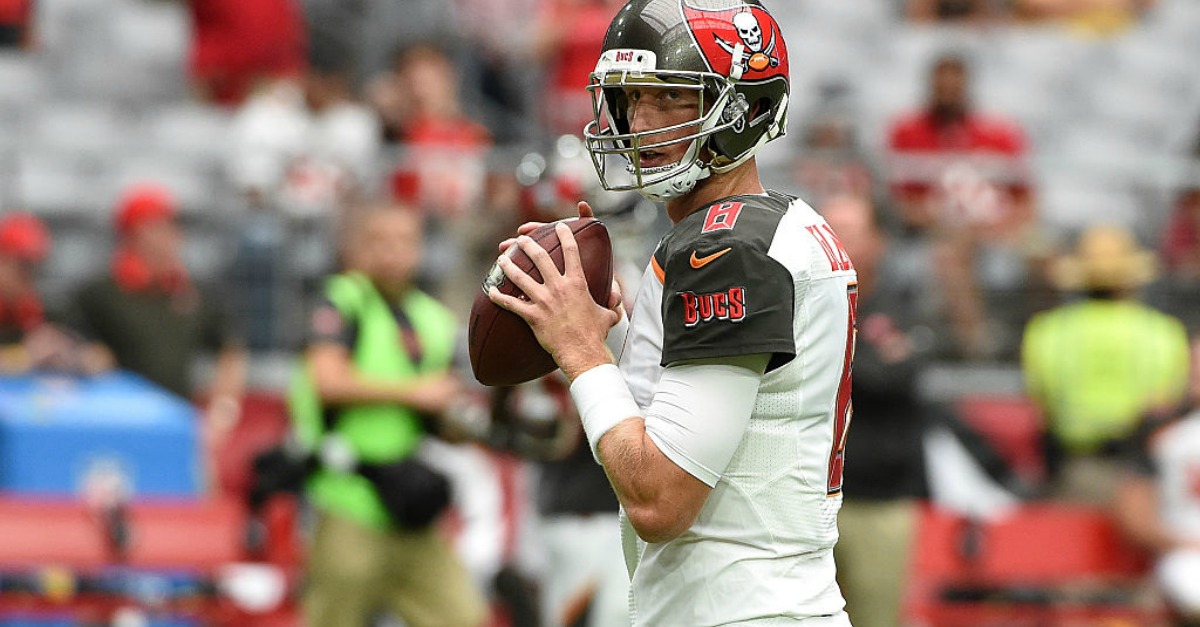 Credit: Norm Hall Getty Images
<> at University of Phoenix Stadium on September 18, 2016 in Glendale, Arizona.
Of all the names on the quarterback market ? Colin Kaepernick, Jay Cutler, (soon to be) Tony Romo ? one quarterback is all of a sudden looking real good.
Mike Glennon.
This is the same Mike Glennon that has done nothing in his NFL career. He?s 5-13 as a starter and completed less than 60% of his passes. His QBR is 2014-2015 was decidedly middling ? 19th in the leage ? and, for all of this mediocrity, Glennon expect to get paid.
Various reports have the free agent asking for $13 to $15 million a season.
Even at that amazingly inflated asking price, two teams ? the routinely moribund New York Jets and the once proud Chicago Bears ? are looking hard at Glennon.
Now, Glennon is in the driver's seat because Tampa, the team that drafted him, has offered to make him the highest paid backup in the NFL.
Glennon looks a little more appealing since the New England Patriots don't appear to be inclined to trade Jimmy Garafolo, and the Cincinnato Bengals seem to be standing pat, too.
The Jets don?t have a realistic quarterback option (yet) this coming season, and Jay Colter could leave the Bears (likely). So it makes sense that both teams would check in on available options.