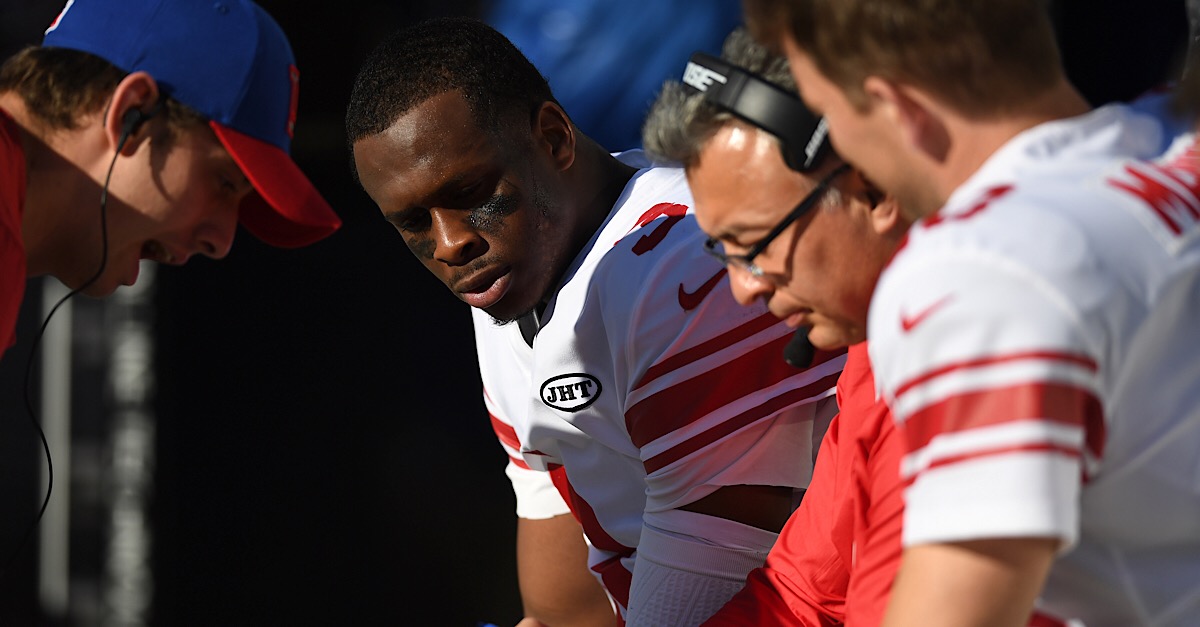 Thearon W. Henderson/Getty Images
Thearon W. Henderson/Getty Images
1Before he was backing up — and eventually starting in place of — New York Giants quarterback Eli Manning, Geno Smith was the starter for the New York Jets.
His tenure with the Jets didn't end on a high note, years after former head coach Rex Ryan was canned. Ahead of his start for the Giants (a 24-17 loss to the Oakland Raiders on Sunday), his former head coach took some unsolicited shots:
That led to this interaction:
Smith was drafted in the second round of the 2013 NFL Draft, when he led the Jets to an 8-8 record in 16 starts. He started 13 games the next season, ending the year with a 3-10 record as Ryan was shown the door. Smith would start just three additional games before his Jets exit.
On Sunday, Smith threw for 212 yards and a touchdown. He also fumbled the ball twice in the loss.