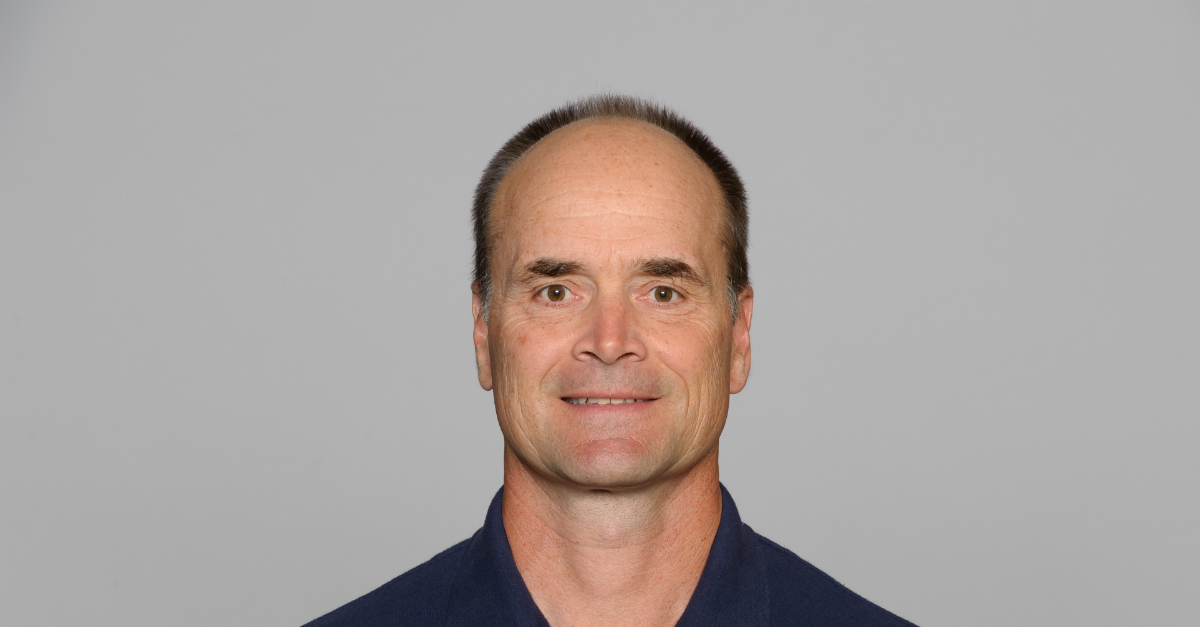 NFL via Getty Images
SAN DIEGO, CA - CIRCA 2011: In this handout image provided by the NFL, Hal Hunter of the San Diego Chargers poses for his NFL headshot circa 2011 in San Diego, California. (Photo by NFL via Getty Images)
The New York Giants have hired Hal Hunter as the franchise's new offensive line coach according to Alex Marvez of the Sporting News.
An incredibly experienced coach, Hunter was actually out of football last season. He was most recently with the Cleveland Browns as an offensive line coach in 2016.
Head coach Pat Shurmur likely wanted Hunter due to his experience coaching the offensive line. He coached the offensive line of the (then) San Diego Chargers from 2007-11 and even served as their offensive coordinator in 2012. He also coached the offensive line for the Indianapolis Colts from 2013-15.
Shurmur's staff is not yet full, but that could likely be due to all the potential candidates involved in the upcoming Super Bowl. Following Sunday's extravaganza, Giants general manager Dave Gettleman might help Schurmur expedite the hiring process.
Hunter was fired by the Browns after the team set a dubious franchise record with 66 sacks allowed while going 1-15 in 2016. That might seem awful, but realize the context of the organization. Also of note, Cleveland went 0-16 and allowed 50 sacks in 2017. It appears as though Hunter wasn't exactly the issue with the franchise's offensive line.
As of this writing, the New York Giants still need an offensive coordinator and quarterbacks coach. Positions that are likely to be filled within the next few weeks.
[h/t Pro Football Talk]