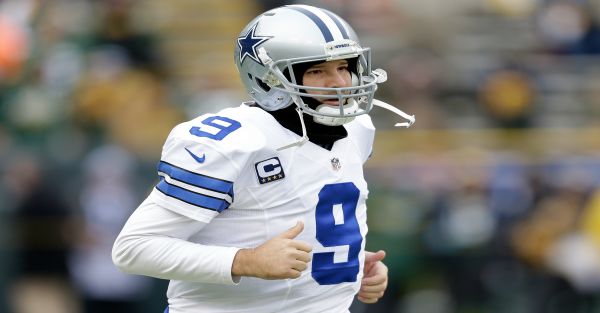 during the 2015 NFC Divisional Playoff game at Lambeau Field on January 11, 2015 in Green Bay, Wisconsin.
The Dallas Cowboys will take on the New York Giants in their season opener Sunday night.
According to NFL.com, second-round safety Landon Collins is expecting Cowboys quarterback Tony Romo to single him out, but isn't planning on letting himself get picked on.
"Tony Romo said he's looking for key matchups," Collins said, via the Giants' website. "If he's going to look for key matchups, he's going to pick on me. … I'm a rookie, but I mean, he comes towards my way, and he won't be happy."
Viewed as a box safety, there have been concerns about Collins' ability to cover in space. If he's expected to match up against tight end Jason Witten or play over the top of receiver Dez Bryant, this would give Romo a chance to test the rookie often during the game.