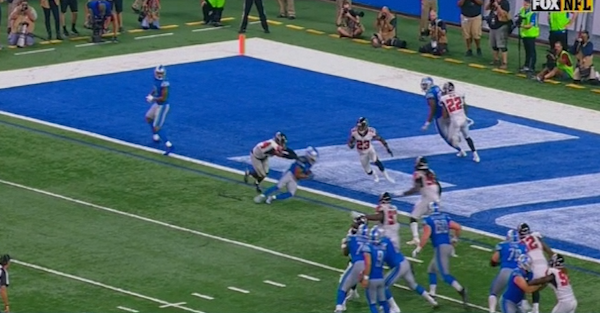 FOX screenshot
The Detroit Lions beat the Atlanta Falcons, 32-30, in a battle of the unbeaten — or so they thought.
After initially ruling a touchdown catch on the field, refs went to the review and reversed the call, awarding the Falcons a win to move to 3-0 on the season.
The initial view appears to show Golden Tate easily across the goal line, but the other perspective looks like Tate's knee touched before he could get the ball across the line.
Despite eight seconds remaining on the clock, since it was running and the play was ruled dead, there was an automatic 10-second runoff, giving Atlanta the win.