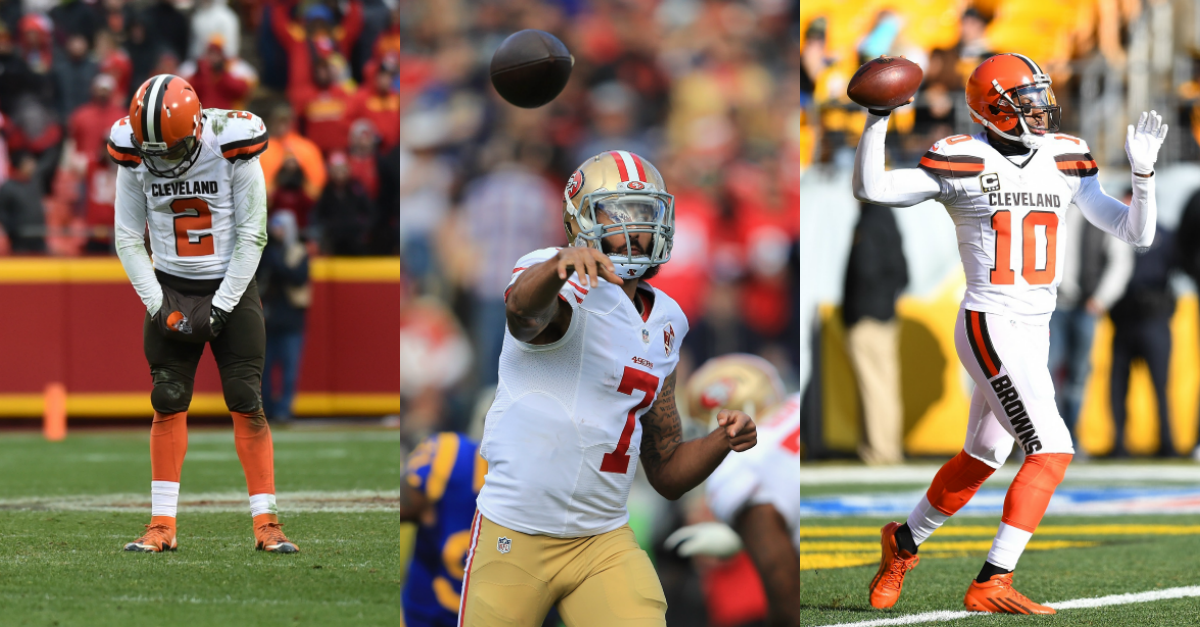 Getty Images
Johnny Manziel wants to make a comeback to the NFL, but the former Heisman trophy winner is facing one small problem: no team seems to want to sign him.
Related: One NFL team has reportedly discussed an NFL return with Johnny Manziel
Manziel told TMZ he is training "every day." When asked if any teams had been in contact with him, Manziel said he's "working on it."
The New Orleans Saints reportedly had some interest in Manziel to back up Drew Brees, but so far that has only been surface level interest from the Saints. Manziel met with Saints coach Sean Payton, but he didn't receive an offer from the team.
Manziel has stayed out of trouble recently, and he even told TMZ he didn't plan on having a bachelor party for his wedding next year.
Manziel also endorsed his former team, the Cleveland Browns, drafting fellow Texas A&M alum Myles Garrett with the No. 1 overall pick in the draft.
If Manziel doesn't receive an NFL offer this season, he might look to the Canadian Football League for a year. Or, he could continue to train and hope an offer comes his way next offseason.
(h/t TMZ)