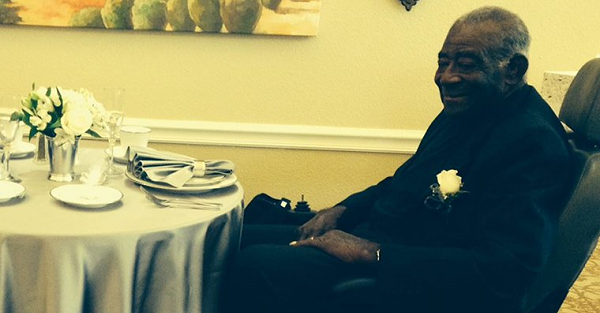 Twitter/@ChicagoBears
Former Chicago Bears running back and kick returner Eddie Macon has passed away at age 90. He was the first African-American to play for the Bears and was also the first to play for Pacific University. He joined the army in 1945 at the end of World War II and was stationed in Japan for seven months.
After his three seasons at Pacific, Macon was selected by the Bears in the second round of the 1952 NFL draft as the 20th overall pick. As the only black player on the Bears he would say later that he was generally treated well, though there were some exceptions during his time with the team. He specifically mentioned that the Detroit Lions players would try to hurt him during their games. This quote comes via Pro Football Talk:
?The team that I really had problems with was the Detroit Lions. They beat me in the face, twisted my legs. When I got in a pile, I tried to come out of that pile because I knew what they were going to try to do.?
Macon left the Bears after two years to play for his Pacific coach who was then in the Canadian Football League. That infuriated Bears owner George Halas, and as a result the Bears for decades did nothing to honor their first African-American player.
He also played for the Raiders in the AFL in 1960 where he was named an All-Pro defensive back. He retired from the game after that year and went to work as a longshoreman again — he did that after his first stint in the CFL. He is survived by his wife Jessie, four children, 12 grandchildren, ?more than three dozen? great-grandchildren and 10 great-great grandchildren.
[h/t Pro Football Talk]