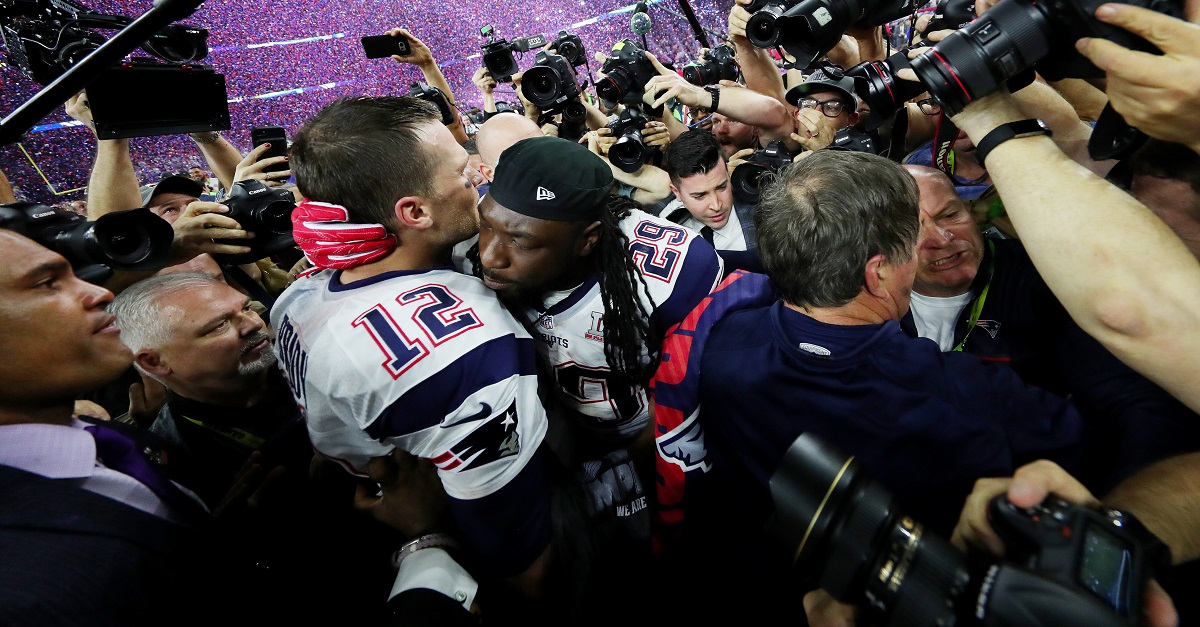 Tom Pennington/Getty Images
HOUSTON, TX - FEBRUARY 05: Tom Brady #12 and LeGarrette Blount #29 of the New England Patriots celebrate after defeating the Atlanta Falcons 34-28 during Super Bowl 51 at NRG Stadium on February 5, 2017 in Houston, Texas. (Photo by Tom Pennington/Getty Images)
The New England Patriots are once again the Super Bowl champions thanks to an incredible 36-28 overtime win against the Atlanta Falcons. There were plenty of players emotional and excited about winning the game, but running back LaGarrette Blount got caught having the most NSFW reaction to the win.
RELATED: Patriots make Super Bowl history, come back to stun the Falcon in Super Bowl 51
Blount clearly told Brady he's the "f***ing greatest" quarterback to ever play the game and that's about how you might expect Blount to respond to that incredible victory. The Patriots trailed 28-3 in the third quarter and scored 25 straight points to take the game to overtime and then took the opening position to the end zone to finish off the "sudden death" overtime.
[h/t The Spun]