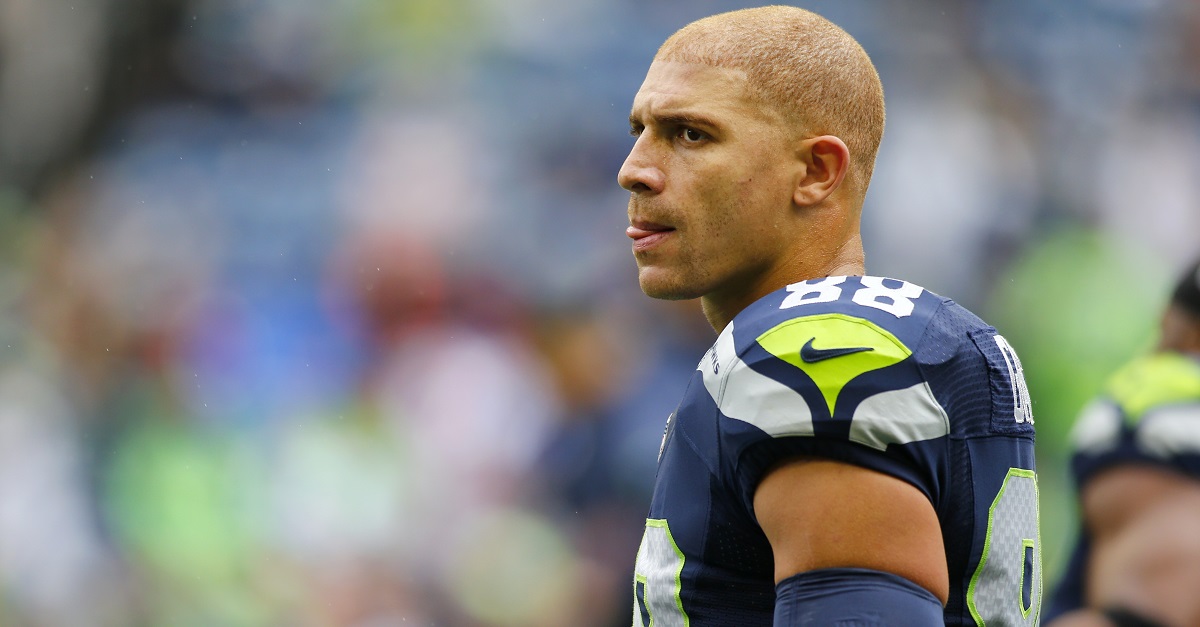 Jonathan Ferrey/Getty Images
SEATTLE, WA - OCTOBER 16: Tight end Jimmy Graham #88 of the Seattle Seahawks warms up before facing the Atlanta Falcons at CenturyLink Field on October 16, 2016 in Seattle, Washington. (Photo by Jonathan Ferrey/Getty Images)
Houston Texans receiver and two-time Pro Bowler DeAndre Hopkins apparently has no problem sharing the wealth on offense.
In an Instagram post on Saturday, Hopkins posted an edited image of five-time Pro Bowler Jimmy Graham in full Texans gear. The post was simply captioned with a thumbs up, seemingly indicating Hopkins' approval at the potential move.
https://www.instagram.com/p/BfBmcCPjkNE/
Hopkins was Houston's leading receiver in 2017, finishing the year with 1,378 yards and 13 touchdowns in 15 games. Hopkins did much of that damage without starting quarterback Deshaun Watson, who was injured after just six starts in the 2017 season.
Despite the statistical success, it looks like Hopkins would be very willing to bring in additional help on offense, and adding Graham would be an incredible boost for the Texans. Graham is coming off of a four-year deal, three of which he spent in Seattle after being traded by New Orleans. While Graham hasn't had the same success with the Seahawks as he did with the Saints, the big tight end has still been averaging over 50 catches per season over the past three years.
Graham and Hopkins together, along with Watson returning to play after a stellar — yet short — performance in his rookie year? That could really be what puts the Texans over the top as they really try to make a deep push into the NFL Playoffs in the 2018 season.